Recalling the March 11th Disaster
Posted on April 15, 2012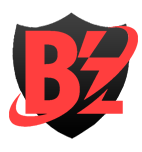 News
More than a year has passed since a very strong earthquake hit Japan. The resulting Tsunamis that hit the east coast of Japan caused the deaths of more than 10,000 people. But that is not all, the Tsunami that hit the coast of Japan destroyed the cooling systems of the Fukushima nuclear power plant, which led to the most disastrous nuclear power incident since the Chernobyl disaster in 1986. The situation has still not been resolved although it's not that often on the news anymore.
B'z has been hard at work, trying to support the efforts to rebuild destroyed homes and provide supplies by donating 50 million yen in March 2011. Furthermore, during their tour in support of their latest album C'mon, fans in attendance were able to buy so-called "charity merchandise items" where 100% of the proceedings would go to charity. The band has announced on April 9, 2012 that they raised about 64,301,000 Yen which will be donated to Save the Children JAPAN as well as ChildFund JAPAN.
The band has also collaborated with Linkin Park on their Music for Relief project and decided to do a charity concert together in LA. Together, they were able to raise $357,000 for the people in Japan.
Check out the video after the break. Mike also explains how he got to know B'z.