Matsumoto's Strings Of My Soul Coming To US
Posted on June 11, 2012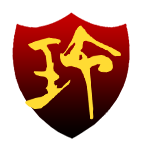 Tak Matsumoto News
Tak Matsumoto's latest solo album entitled Strings of my Soul will be on sale in the United States on August 7th through 335 Records.
The rumor has been around for quite a while after a friend of mine (www.bznobise.eu) has reached out to 335 Records a while ago and asked if they could imagine an international release. They got back to him and said that the album could be released in August. And now, here we are. This has yet to be confirmed officially, but Amazon is listing it already.


This is also a great chance to save some dollars, too. If you do not feel like importing the record from Japan, you should definitely wait and grab the US version. The Japanese version will set you back at least $36 plus shipping for the regular edition! However, it is currently unclear whether the limited edition will also be on sale in the United States.
Source: Strings Of My Soul on Amazon.com