B'z in North America Livestream Announced for October 7th!
Posted on September 21, 2012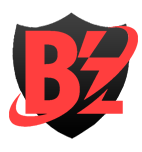 News

It has just been announced that the tour finale for B'z LIVE-GYM 2012 -Into Free- at the Gibson Amphitheatre in Los Angeles, California will be streamed LIVE and at no charge for everyone, worldwide, on October 7th! This follows the precedent set by B'z last year in which the finale was also streamed and to much success. As was also the case last year, you'll be watching on Ustream. In addition, the show can also be viewed via your smartphone, though it is recommended this is done through Wi-Fi for stability purposes.
The show will begin at 7:30 PM local Pacific time on the day of the event. If you would like to see how this time relates to you, click here.
Stay tuned and mark your calendars! We'll keep you updated on all the details!