B'z LIVE-GYM 2012 in New York Live Report
Posted on October 4, 2012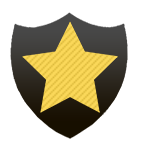 Feature
This was my first time in New York, let alone the U.S., and my first time at a B'z concert. Sad, I know, but going to Japan is expensive and tickets are hard to come by. I am glad that B'z finally came to the east coast of the United States ‒ somewhere I could afford to go. And I always wanted to go to New York, too. So I had to take the chance.
The long wait
The day before the concert, I was going to Times Square where the Best Buy Theater is located. I checked out the line in front of Best Buy Theater to see if there's anyone already lined up for B'z, but there was a line for a different show that night. I was also supposed to meet up with Z:RO ‒ two guys from Boston who are doing B'z covers. Unfortunately they were stuck in traffic, so I headed back to my hotel to get some rest and be ready for the concert next day.
I got up at 6 AM on Sunday so I could be at the concert venue by 8 AM. When I arrived at the venue, Z:RO was already there as they had stayed there the whole night. But they weren't the only ones. About thirty Japanese fans ‒ mostly female ‒ were camping in front of the venue, too. We talked a lot and time went by fairly quickly, I think. Later, a couple more people I knew online joined us in the wait for the great show.
So many people were passing by and asked us what we were waiting here in line for. Some even asked if we were waiting for the iPhone 5… in front of a concert venue. The best thing above all, though, was that a woman of the staff came up to us and talked to the singer of Z:RO. She said "Shane showed us your video". That was pretty awesome considering Tak and Koshi could've seen their cover of Love Bomb!
We also asked one of the staff members if he was willing to sell his staff shirt as they looked really cool… To "How much?" he replied "Pain and suffering." We were up for it but he didn't get back to us. Bummer!
The concert
As soon as we made our way into the venue and checked our bags, we found ourselves ready to rock in front of the stage in about 3rd row. We decided to position ourselves in front of Tak's microphone stand as we wanted to catch all of the guitar picks that Tak was going to throw into the crowd. When the concert started at around 8 PM, everybody got excited and started jumping around. Unfortunately, there were a couple of eager Japanese fans who started pushing hard from the side as well as from behind. Sometimes I could barely keep myself on my feet. Almost fell on the ground at one time. I kept pushing back until I finally gained some space to enjoy the concert without getting pushed around.
Tak and Koshi and the rest of the band were bringing so much energy with them, it was amazing! They were performing each song so enthusiastically that I really enjoyed it! And I have to say that you can really see Koshi's age. We all know that Japanese people look young, but you could really see that Koshi is 48 years old. And we were so close to the stage, so we got a good look at them. After a couple of songs and the famous B'z no LIVE-GYM ni youkoso, Koshi talked about what New York meant to them and how they were recording there back in the 90s. Recall that B'z was also shooting part of their PV collection FILM RISKY in New York.
Tak inserted a couple of Jazz/Bluesy jams to give Koshi some time to change clothes or to bridge songs. Koshi made us scream really hard during Juice and he showed us that he could scream for about a minute. The crowd, of course, wasn't able to match him.
One more thing worth mentioning is that they filmed the performance in New York as well as the crowd before the show. We are hoping for a DVD release of some sort!!
After the concert
Once the concert ended with the last song of the encore, we headed out into the lobby where we bought the merchandise we desired. After we'd all gotten what we wanted, we went outside and were waiting for Koshi and Tak to come out in the back alley. A white limousine drove up into the alley and about 30 minutes later, Shane and all the other support members were coming out and getting into the white limo. We waved as they drove off and thanked them for the great time we had.
After another while, Koshi was literally running to his ride, ducking so that nobody could take a picture. Especially all the Japanese girls that were also waiting with us. As he went past us in his car, he was waving back at us. When the car had to stop in order to turn in on 7th Avenue, all the Japanese girls went crazy and ran onto the streets to the car, just to see Koshi.
All in all, I gotta say that no other concert I've been to matches the atmosphere of a B'z concert. It was so amazing and energetic. Simply unbelievable. I'm so glad I came to New York and I had a great time with everybody I met there! I hope they'll come back soon!
‒ Tobias