Happy New Year 2013 from B'z!
Posted on December 31, 2012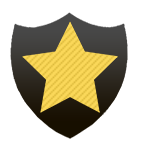 Feature
As with every year, B'z has posted a message for their fans on the official fanclub's website. B'z is now truly 25 years old as the band was founded in 1988. Look forward to those three upcoming LIVE-GYM releases and let's see what the band has got in store for us this year!
We at OFF THE LOCK also wish you all the best and a happy new year!