"B'z (English Album)" Retrospective
Posted on January 3, 2013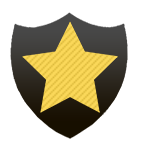 Feature
With this being the 25th anniversary year for B'z, we have decided to run a series of retrospectives throughout the year celebrating the band's achievements and accomplishments. Essentially, we will be providing extensive write-ups on certain B'z albums, singles, tours, and related subjects on a regular basis for the entire year. All articles pertaining to this feature will also be simultaneously archived in the B'z Wiki for posterity.

Today, we're looking back into the very near past for an in-depth look at the recent English album B'z, with as much information as you could possibly want on the recent English songs!

Should you prefer to read this article in Wiki form, you can do so right here!

B'z (English Album)
B'z is the self-titled debut English album by B'z, released worldwide via iTunes on July 25, 2012. The five-track album contains new English reversions of a selection of popular B'z singles released between 1998 and 2006. The newly-written English lyrics were a collaboration between Koshi and longtime drummer of the band, Shane Gaalaas. Along with Cory Churko, Shane was entrusted with mixing of the album due to the band's trust in his familiarity with the B'z sound and vision.
"Love Bomb", an English version of 2005 B'z single "Ai no Bakudan", served as the opening track to the album as well as the theme to a summer campaign for Pepsi NEX in Japan. Months before, the closing track "Into Free -Dangan-" was made the global theme to the Capcom video game Dragon's Dogma and was released as a digital single on April 3, 2012.
The release was supported by B'z LIVE-GYM 2012 -Into Free-, a seven date tour of both coasts of the United States and Canada in the fall of 2012. All songs were performed on the tour, with "Splash", "Juice", and "Into Free -Dangan-" having debuted in the setlist to the previous year's tour, B'z LIVE-GYM 2011 -long time no see-.

Production and information
Speculation of an English album had been ripe since the summer of 2011, when the band's brief B'z LIVE-GYM 2011 -long time no see- tour brought them back to the United States and Canada for the first time in eight years. On the tour, English versions of fan favorites "Samayoeru Aoi Dangan", "juice", "SPLASH!", and "Brotherhood" were premiered to much praise. At the joint charity concert with American band Linkin Park known as the Music for Relief Secret Show for Japan, B'z premiered an English version of "ultra soul" to join the growing list of new English songs. In addition, the English version of "SPLASH!" would be retained in the winter tour in support of their then-latest album, B'z LIVE-GYM 2011 -C'mon-.
It would not be until the end of the year that news of the band's next foreign venture would be realized, when a studio version of the intro to what would become "Into Free -Dangan-" was uploaded as a teaser video on the band's official website. The video contained footage of various highlights from the previous year and closed with the message "2012 – Into the Beginning".
On February 1, 2012, the silence was again broken when a joint announcement was made with video game company Capcom stating that "Into Free -Dangan-" would serve as the global theme to the upcoming game Dragon's Dogma. Simultaneously, the official B'z website was updated with a sample of the song now serving as the intro video. Shortly thereafter, a trailer with footage from Dragon's Dogma was released with a shortened version of the song playing alongside scenes from the game.
The next flurry of B'z news came in morning newspapers across Japan on April 3. In addition to promoting the upcoming 50th single from the band in "GO FOR IT, BABY -Kioku no Sanmyaku", it was announced in the full page advertisement that digital single "Into Free -Dangan-" was available worldwide on the iTunes Store from that day. In addition, a brand new international tour titled B'z LIVE-GYM 2012 -Into Free- was announced for seven dates in the United States and Canada. For the first time, B'z would be visiting the East Coast of the U.S. with stops in Silver Spring, Maryland and New York City.
The June 2012 issue of Be With! was sent out to B'z Party members in the beginning of July, and it was then that the existence of "Love Bomb"—an English version of "Ai no Bakudan"—became known to the public. Work on the song had begun at the beginning of the year and conveniently fit the window for the Pepsi NEX summer campaign, for which it soon became a theme.
As the band prepared for the upcoming tour, which was to be their largest international to date, it was finally announced on July 13, 2012, that the English songs debuted live the previous year would finally see an official release two weeks later on July 25. All of the reversioned songs apart from the English version of "Brotherhood" were announced to be included on the five-track, self-titled album.
Along with the promotions for the 2012 North American tour, B'z again partnered with Pepsi for a premium live offering as they first did with "Sayonara Kizu Darake no Hibi yo". Once more, fans were given a chance to see B'z in very intimate venues should they be chosen as winners after collecting enough points from Pepsi-branded products. This culminated in two live shows billed as Pepsi NEX presents B'z PREMIUM LIVE, with a show on August 30 in Osaka and another on September 1 in Tokyo. These two shows would serve as a precursor to the shows in the United States and Canada, with the setlist partially containing songs prepared for the tour that would commence weeks later.
The debut English album from the band was released in over fifty countries upon its global release on July 25, 2012. The album was only offered digitally, with Koshi explaining in the September 2012 issue of Be With!:
It wasn't enough material to release it in a full package, and they're just English versions of already existing songs, after all. And considering that, we thought it'd be best to offer a digital download of what we've produced. It's comfortable for everybody to get it and we were able to release it quickly. It's also a good way to see how we do on a global scale.
For the production of the new versions, the band's drummer since 2002, Shane Gaalaas, worked on the lyrics with Koshi and participated in the mixing with his friend, producer Cory Churko. Tak noted that "Splash" was the first song recorded for the album, and with reference to Shane's work on the production of the song, added:
What he produced was really good, so instead of hiring a famous producer, we'd go with Shane as we've been working and touring with him for a long time and he knows B'z music very well.
As for determining which songs to add English lyrics to, Shane served as an active consultant on that matter as well. Koshi was quoted as saying:
Shane also gave us advice on songs that might turn out to be interesting in an English version. We also wanted to perform these songs live, so they had to be songs that worked well in a live setting.
The work process was notably different from the band's usual workflow, with Tak noting:
Basically we'd start with Koshi's part of the work. We'd change the lyrics while listening to them and I'd fix the melody here and there, but this time it was mostly about the lyrics.
On Koshi's end, he reported feeling much more comfortable with composing English lyrics this time around:
Concerning the lyrics, I finally discovered that I could have the same degree of freedom compared to when I write lyrics in Japanese. That's when I returned to the same concept and started really working on the lyrics. Then Shane helped me with picking songs and gave me pronunciation advice. I spent most of my time working with him.
Track listing
All music and guitar by Tak Matsumoto. All vocals by Koshi Inaba with English lyrics co-written by Koshi Inaba with Shane Gaalaas.
B'z LIVE-GYM 2012 -Into Free-
B'z LIVE-GYM 2012 -Into Free- was a LIVE-GYM tour by B'z that toured both coasts of the United States and Canada. The tour began with a show in San Francisco on September 17, 2012 and concluded with a seventh show in Los Angeles on October 7th, 2012, that was streamed live for fans all over the world at no cost. This tour was the first in which B'z performed on the east coast of the United States, with shows in both Maryland and New York.
All five songs from the English album were included in the setlist for the tour, along with a number of classics not played in a number of years. This tour marked the first time that "GO FOR IT, BABY -Kioku no Sanymaku-" had been played live and was also the first time since 2006 that "Shoudou" had been performed by the band at a LIVE-GYM event.
At the close of the Los Angeles stream, B'z LIVE-GYM 2012 -Into Free- EXTRA was announced as a Japanese extension of the North American tour. The extension provided four dates that allowed for fans back home to get a chance to see the show live, with shows at four different locations, including Budokan and Osaka Jo Hall. The setlist retained all of the songs originally included in the North American tour, but added "Itoshii Hito yo Good Night…" and "HEAT", the song that B'z recently wrote for Korean artist Kim Hyun Joong.
For more information on B'z LIVE-GYM 2012 -Into Free-, please visit its dedicated B'z Wiki page.
Personnel
B'z
Drums
Shane Gaalaas: Drums, Lyric Composition, Mixing
Production
Full personnel information is pending a physical release or official announcement.