B'z Special LIVE at the EX Theater Roppongi 11/30
Posted on June 6, 2013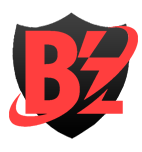 News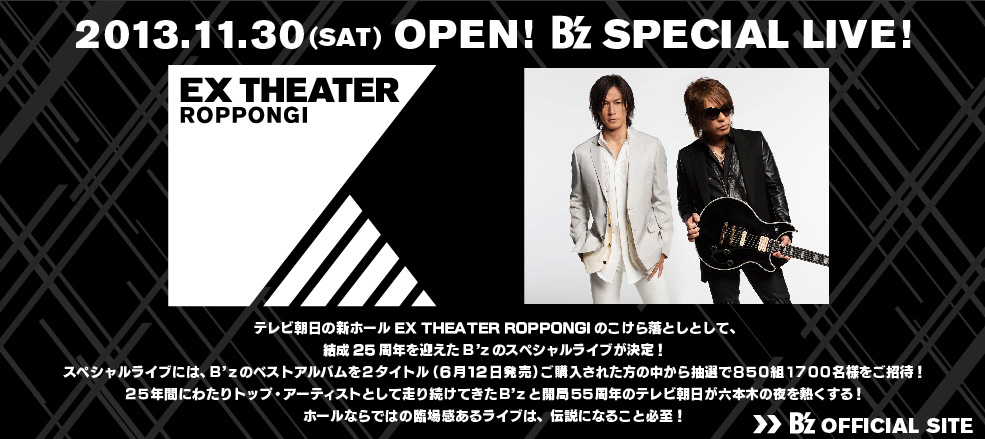 Japan's TV channel TV Asahi is celebrating their 55th Anniversary this year and will open a new venue this winter called the EX THEATER ROPPONGI. To commemorate the opening of this venue, a special B'z concert is going to be conducted at the EX THEATER ROPPONGI on November 30th. Tickets can be obtained through a giveaway that starts with the release of the two 25th Anniversary compilations 「B'z The Best XXV 1988-1998」 and 「B'z The Best XXV 1999-2012」.
To participate in the giveaway, you will have to buy both compilations (normal or limited edition). Each of the releases will have a card in it that will allow you to take part in the giveaway. You will need both to enter. Just one of them is not sufficient. How the giveaway works exactly, is described on the cards shipping with the CD releases. We will let you know once we have them!
850 lucky people will get the chance to get two tickets to the show on November 30th. The deadline for taking part in the giveaway is October 31st, 2013.