B'z The Best XXV On Sale Now, New Songs Translated
Posted on June 15, 2013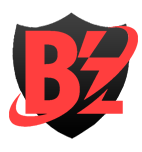 News

It's been a long time coming, but the band's 25th anniversary campaign is officially underway! Their latest compilations, B'z The Best XXV 1988-1998 and B'z The Best XXV 1999-2012, are finally on store shelves and offer unprecedented value!
Here we have, for the first time, all 50 singles the band has released, along with four new tracks split across the two releases. The biggest draw, of course, is that the limited editions include all of the music videos for the included singles–all remastered, all in superb high quality, and almost all coming to home video for the very first time! In addition, the two collections come with two new music videos for two of the new songs. And, best of all, being the generous duo they are, you can sample all of the music videos, including those for the new songs, on their official YouTube channel! (Be sure not to miss the short videos for new songs "Kakushin" and "Utopia", which are exclusive to the YouTube channel!)
Of course, given that most fans will be especially curious about the new songs, we've wasted no time in having them all translated for you:
And, as always, you can check out translations for all other 50 songs included on the Lyrics & Translations page on the B'z Wiki!
B'z have a very busy summer ahead with stops all over Japan for B'z LIVE-GYM Pleasure 2013 -ENDLESS SUMMER-, but you can be part of the hype right now by checking out the collections below! Both are available worldwide on CDJapan and YesAsia!
「B'z The Best XXV 1988-1998」

Track Listing:
01. Dakara Sono Te wo Hanashite
02. Kimi no Naka de Odoritai
03. LADY-GO-ROUND
04. BE THERE
05. Taiyou no Komachi Angel
06. Easy Come, Easy Go!
07. Itoshii Hito yo Good Night…
08. LADY NAVIGATION
09. ALONE
10. BLOWIN'
11. ZERO
12. Ai no Mama ni Wagamama ni Boku wa Kimi Dake wo Kizutsukenai
13. Hadashi no Megami
14. Don't Leave Me
15. MOTEL
16. Negai
17. love me, I love you
18. LOVE PHANTOM
19. Mienai Chikara ~INVISIBLE ONE~
20. MOVE
21. Real Thing Shakes
22. FIREBALL
23. Calling
24. Liar! Liar!
25. Samayoeru Aoi Dangan
26. HOME
-Brand New Tracks-
27. HEAT
28. Kakushin
Release date: 2013.06.12

「B'z The Best XXV 1999-2012」

Track Listing:
01. girigiri chop
02. Konya Tsuki no Mieru Oka ni
03. May
04. juice
05. RING
06. ultra soul
07. GOLD
08. Atsuki Kodou no Hate
09. IT'S SHOWTIME!!
10. Yasei no ENERGY
11. BANZAI
12. ARIGATO
13. Ai no Bakudan
14. OCEAN
15. Shoudou
16. Yuruginai Mono Hitotsu
17. SPLASH!
18. Eien no Tsubasa
19. SUPER LOVE SONG
20. BURN -Fumetsu no Face-
21. Ichibu to Zenbu
22. DIVE
23. MY LONELY TOWN
24. Sayonara Kizu Darake no Hibi yo
25. Don't Wanna Lie
26. GO FOR IT, BABY -Kioku no Sanmyaku-
-Brand New Tracks-
27. Q&A
28. Utopia
Release date: 2013.06.12