Happy New Year 2014 & Message From B'z
Posted on January 1, 2014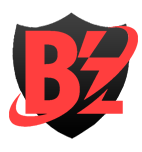 News
Hello everyone! I wish each and every one of you a Happy New Year! May this year bring you a lot of happiness and may your wishes come true. I would also like to thank everybody for their continued support of OFF THE LOCK and supportive messages you have sent me over the years.
Let's see what 2014 has got in store for us… Tak Matsumoto's new solo album will be released this spring and he will tour Japan in May and June. Perhaps some overseas dates in Hong Kong and Taiwan will get added to that tour. Time will tell. And there's still time to release a new B'z album, too. As you know B'z is constantly working on new material, even when they're touring. So I'm sure they're currently in the final stages of production and will blow our minds away with some new songs soon.
Last but not least, here's the annual new year message from B'z! Enjoy!