B'z SHOWCASE 2015 -Shimonoseki Uchouten NIGHT- Announced!
Posted on March 5, 2015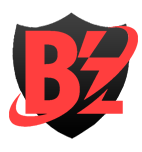 News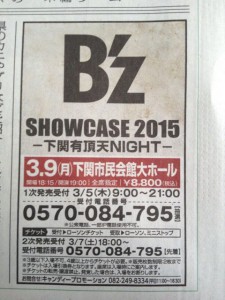 This morning an ad for a SHOWCASE show has been posted in a local newspaper in Yamaguchi prefecture. The SHOWCASE is held in Shimonoseki at the Shimonoseki Shimin Kaikan on March 9th, just two days prior to the LIVE-GYM kicking off.
SHOWCASE shows always serve as a warm-up gig for the upcoming tour and an occasion to play in a more remote location. To give local fans the chance to go to these shows, they are announced in local newspapers only. Also, for the first time, people calling from outside the prefecture are blocked automatically to prevent them from booking tickets.