"RED" Release Message & Lyrics Translated!
Posted on June 10, 2015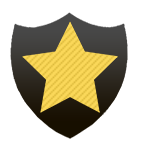 Feature
B'z 52nd single 「RED」 is officially out today, and has already sold 71,001 copies pre-release day, topping the Oricon daily chart. As usual, Tak and Koshi turn to their fans and released a message celebrating the release of their new CD. We have translated it for you — as always! Don't forget to check out the translated lyrics in the B'z Wiki!
For those of you that have ordered the "Wristband Edition": 100 copies have been signed by Tak, Koshi and Hiroki Kuroda! Perhaps you're one of the lucky ones to receive one!