Tak Matsumoto Tour Message Video & Setlist Request Results
Posted on February 10, 2016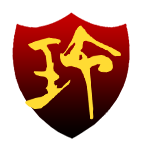 Tak Matsumoto News
Tak Matsumoto's upcoming solo tour 「Tak Matsumoto Tour 2016 -The Voyage-」 is set to kick off next month with a total of five dates that includes his first arena shows as a solo artist. These will take place at Osaka Jo Hall on April 24th and the Nippon Budokan on May 7th. Today, Tak released a short message teasing what audience members can expect from the show, which we have subtitled for you below:
Additionally, the results of the fan-request polling for the upcoming tour have also been revealed, with just over twenty songs coming in on the rankings. As mentioned in the above video, Tak expects to mix the majority of his as-yet-untitled new album due out this Spring with several of his older solo songs. The songs chosen by fans include several on which Tak provided vocals himself, from 1999's
KNOCKIN' "T" AROUND
. These include single "
THE CHANGING
" alongside album songs "SAKURA" and "Zero Yori Zero Kara". Naturally, most of Tak's best-known solo compositions made the list, including "
#1090~Thousand Dreams~
", "
Hana
", "
Koi Uta
", "
GO FURTHER
", and "
SACRED FIELD
".
Tak Matsumoto Tour 2016 -The Voyage- Song Request Results

* Denotes a tie with an adjacent song

1. "99"
2. GO FURTHER
3. #1090~Thousand Dreams~
4. Koi Uta [恋歌]
5. LIFE
6. Hana [華]
7. SACRED FIELD *
8. THE CHANGING *
9. RED SUN
10. Strings Of My Soul
11. Love Ya
12. Zero Yori Zero Kara [ゼロよりゼロから]
13. FIGHTING BULL *
14. SPAIN *
15. Trinity *
16. Play It So Loud
17. Believin' you *
18. Long Distance Call *
19. SAKURA
20. Romeo & Juliet *
21. Theme from Fist of the North Star ~The Road of Lords~ *
22. THE THEME OF B.J. *