Be With! Vol. 108 Tak Matsumoto Interview Summary
Posted on February 17, 2016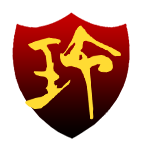 Tak Matsumoto News
Translating all these interviews word by word takes a lot of time and effort, which has created a huge backlog on our part. To still keep you all updated with the latest information, we will from now on give you a quick summary of the most important points that have been made or revealed during each interview.
Be With! Vol. 108 was delivered to fanclub members in January 2016. The interview section is split up into "Tak Matsumoto" and "Koshi Inaba" interviews respectively. Both interviews were conducted at the end of November 2015.
Tak Matsumoto Interview
Tak was interviewed in his private studio in L.A., currently busy with recording. Below is a brief summary of what they talked about.
TV Asahi Dream Festival
– Enjoyed performing there very much
– Playing two versions of "ZERO" was Koshi's idea: playing one chorus in the way they played it during the "EPIC NIGHT" tour
– Didn't get to see the other artists as he was busy in his wardrobe
– Went to OZZFEST and saw 9mm Parabellum Bullet, Black Label Society, Hatebreed and BABYMETAL
– Wanted to see BABYMETAL and therefore went to OZZFEST; he liked BABYMETAL's performance very much
Fanclub Exclusive SHOWCASE
– Thought they had done a fanclub exclusive event before
– Was surprised that fanclub members remembered the lyrics to "hole in my heart" and "Naite Naite Nakiyandara"
– Would do such an event again if there was a plan to do it
New Songs For "The World Heritage"
– Made the ending theme first
– Producers of the show had a lot of requests regarding the main theme
– Hasn't decided on a title for the track yet
– Sometimes makes songs before deciding on a title; this seems to be the case here
– Jason Sutter on drums
– Juan Alderete on bass (also worked with B'z on "SUPER LOVE SONG" and "ACTION")
– Main theme for "The World Heritage" was recorded in L.A.
– Ending theme was recorded with Shane and Barry while on tour in Japan
– Akira Onozuka on piano
Song for Ukiyo-e Exhibition: "Ups and Downs"
– At the time he received the request, he had already finished all songs for the new album
– Decided to make one more song
– Thinking about putting that song on the new album as well
– Enjoyed working on the song as he also likes Ukiyo-e
– Recorded with Jason Sutter and Sean Hurley ("Kuroi Seishun" from "ACTION")
– Was looking for a drummer for next year's solo tour and wasn't sure about Jason Sutter, so he invited him to work on recording first
– Liked him as a person as well as his musical skills; Jason plays drums on over two-thirds of the new solo record
New Solo Album
– Didn't specifically choose to make a rock-style album; just makes what he wanted to do at the time
– He is self-producing the new solo album (compared to "New Horizon" with Paul Brown and Robert Williams)
Upcoming Solo Tour
– Two of his solo shows will be in big venues: Osaka Jo Hall and Nippon Budokan
– Thought something special could be done in bigger venues
– Unusual for instrumental performances to take place in big venues
– Will perform both new and old songs with a focus on the new album
– Fans will not get to see him sing
Private Time
– Went to see LOUDNESS in LA
– Saw American Football for the first time; Watched UCLA vs UC Berkeley in the stadium
– A friend, who is a sports eventmanager, invited him
– Was surprised that a football game can take 3-4 hours to finish although each quarter is only 15 minutes.
B'z Recording
– Still a secret what they are working on, but they are working on something
– As they promised, they will be back as B'z in 2016