Koshi Inaba LIVE 2016 ~enIII~ on DVD & Blu-ray 2016.08.03!!
Posted on June 23, 2016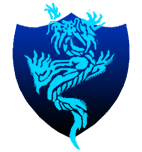 Koshi Inaba News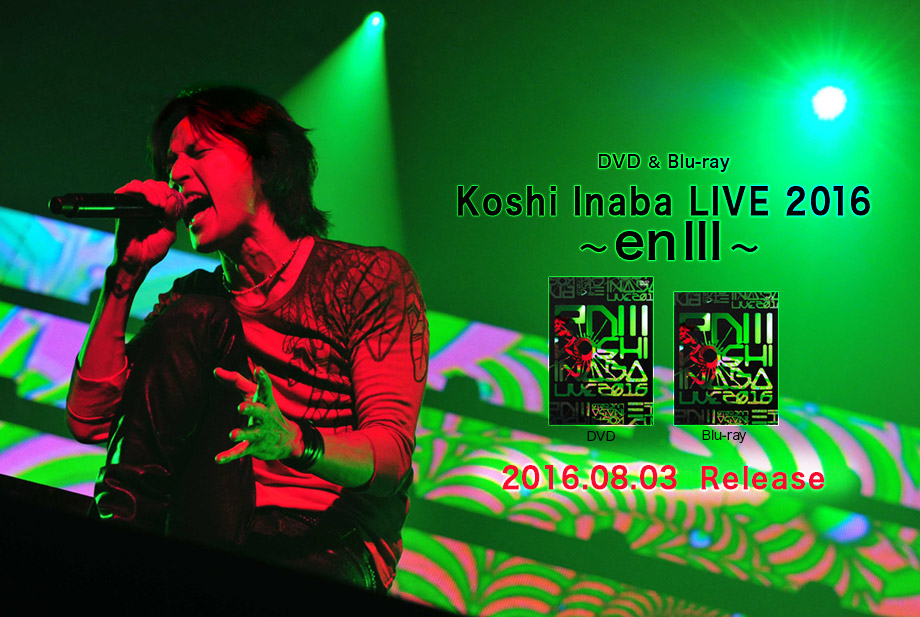 Two months after Koshi's latest tour 「Koshi Inaba LIVE 2016 ~enIII~」 had wrapped up with a tour finale at the famous Nippon Budokan — which was even livestreamed on Hulu Japan — the home video release of said show has been announced: August 3rd, 2016. This release is announced amidst rumors that Koshi is currently working on another solo project with Stevie Salas, which may not come to fruition for another couple of months.
In addition to the tour finale at the Nippon Budokan, the package includes footage of 6 additional songs that were not performed on the tour finale due to set list rotation.
These 6 songs are:
Akai Ito (Only played on Jan 16 and 17)
Touch (Only played on Jan 22)
LOVE LETTER (Only played on Jan 22)
Fushichou (Only played on Jan 30, Feb 6, 20 and 23)
Stay Free (Only played on Jan 16 and 22)
CHAIN (Only played on six dates, not including the finale)
The first-press edition further includes a 100-page photo booklet featuring live shots during the tour, backstage shots as well as previously unreleased private photos. The photo booklet and the home video will be packaged nicely in a cardboard slipcase exclusive to the first-press edition. Only available while stocks last!
DVD & Blu-ray「Koshi Inaba LIVE 2016 ~enIII~」
Release: 2016.08.03
Price: 7560 Yen (DVD) / 7560 Yen (Blu-ray)
Set List
01. Saturday
02. oh my love
03. Okay
04. photograph
05. Kuchibiru
06. GO
07. Suiheisen
08. I AM YOUR BABY
09. Nensho
10. Koyoi Kimi to
11. Hazumu Sekai
12. Sẽno de Revolution
13. BLEED
14. Suiro
15. Symphony #9
16. Receive You [Reborn]
17. SAIHATE HOTEL
18. Shoumen Shoutotsu
19. Here I am!!
20. Hane
21. Fuusen
22. Tooku Made
23. Ai Naki Michi
Bonus Content
Akai Ito
Touch
LOVE LETTER
Fushichou
Stay Free
CHAIN
First-press edition
100-page photo booklet
Cardboard slipcase