B'z Wiki Now Features Complete Coverage of All 52 Singles
Posted on August 29, 2016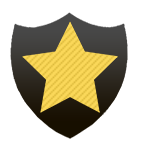 Feature
After years of work, an integral part of the B'z Wiki has been completed. Today, we have published eleven new articles which means, at long last, articles for all 52 B'z singles are now completed!
This project was especially difficult because of the language barrier involved. Hours of research into a base article can in turn lead you down a rabbit hole attempting to track down the origin of one solitary comment. Prior to the B'z Wiki and associated efforts, virtually none of this information was available in English. These 52 articles total over 60,000 words—approaching the length of a proper novel—and attempt to offer something new for even the most seasoned B'z veterans.
All told, the breadth of the band's career and the litany of releases to cover has made this an especially daunting task, but today, that is no longer a concern—the long-promised singles pages are now completed!
For those that have browsed the Wiki for such information before, here are the most recent articles you may have missed:
Additionally, in commemoration of this milestone, read on for 52 facts about the 52 singles that you may or may not yet know!
Did You Know B'z: 52 Singles Edition
Dakara Sono Te wo Hanashite (1988) was given so little push that for the music video, the band members acted as their own stylists, picking out and purchasing their own clothes for the occasion.
Kimi no Naka de Odoritai (1989) went 17 years (from 1991 to 2008) without being performed again after being one of the band's go-to numbers in their infancy.
LADY-GO-ROUND (1990) has never been included on a home video . . . and neither has any other track on BREAK THROUGH!
BE THERE (1990) was the first B'z single to crack not just the top 30, top 20, or top 10, but the top 5 on the Weekly Oricon Singles chart and was the first single to follow their label transition (thus becoming the first for which B'z retained masters and recording rights).
Taiyou no Komachi Angel (1990) remains popular with fans due to its catchy chorus and lyrics, but Tak was originally very resistant to the title Koshi had suggested.
Easy Come, Easy Go! (1990) as you know it was recorded in New York with Jason Corsaro, but actually, the "RISKY STYLE" version found on RISKY later was recorded first.
"Itoshii Hito yo" Good Night… (1990) is the longest B'z single to date with a runtime of over 6 minutes, and Koshi said in a contemporaneous interview that this kind of song represented the depth of rock music to him.
LADY NAVIGATION (1991) is the only song to spawn two substantially different English versions, with the uptempo reversion found on MARS coming the same year of 1991 and a bluesy version that could not be more different showing up on The 7th Blues in 1994.
ALONE (1991) was once covered completely in English by Mr. Big vocalist Eric Martin, who worked with Tak as part of the supergroup TMG (Tak Matsumoto Group) in 2004.
BLOWIN' (1992) is well-regarded by fans now for its creative lyrics, but the entire theme came about from nothing more than Koshi listening to the music Tak had prepared with and thinking it sounded like wind blowing past.
ZERO (1992) was considered a big gamble at the time of release because of it being a rock song with no tie-in promotion and being so radically different from their earlier output; when Koshi was told the song had moved over 600,000 copies in its first week, it was "the happiest [he] had ever been" in his life.
Ai no Mama ni Wagamama ni… (1993) may be the best-selling B'z single of all time with 2,000,000 copies sold, but the song wasn't played live at all between 1994 and 2003 because the band weren't sure it was a great fit for a live song.
Hadashi no Megami (1993) was covered in Japanese by the band's longtime drummer Shane Gaalaas and even released as a single in the country!
Don't Leave Me (1994) is known as the "dark period song" amongst fans due to its downtrodden message and melancholy sound.
MOTEL (1994) is the last song with which B+U+M (B'z Unreal Music), the B'z production team from their inception through 1994, was involved.
Negai (1995) was the first B'z single for which Koshi was credited as taking part in the arrangement process.
love me, I love you (1995) has been played at almost every international B'z show, during the first three tours in the United States and all shows in Taipei and Hong Kong in 2001.
LOVE PHANTOM (1995) is known as an electric live song, but it was almost never a song at all. The memorable vampire-inspired performance from B'z LIVE-GYM Pleasure'95 "BUZZ!!" was intended for a revival of "VAMPIRE WOMAN" originally. Thinking the idea was good but more could be done with something new, "LOVE PHANTOM" came to be.
Mienai Chikara/MOVE (1996) was the first double A-side by the band and featured a different cover on each side to represent as much.
Real Thing Shakes (1996) is the only physical English B'z single and was their first 1-track single at the time; notably, it is also the only B'z song not produced by Tak. Instead, that duty went to Andy Johns, who had previously worked with numerous rock acts, including Led Zeppelin.
FIREBALL (1997) features Tak on both guitar and bass in what is one of the more stripped down productions in B'z history, with an insert inside declaring "No synthesizer & No computer used" after Tak returned from America and heard too many "purposeless sounds" in then-modern Japanese songs.
Calling (1997) took seven whole months to get right in the studio—it was the first song attempted for SURVIVE and the last to be mastered.
Liar! Liar! (1997) was the first B'z song heard by Megadeth guitarist Marty Friedman upon a visit to Japan. He happened to hear the song, was taken aback, and had to ask, "Whose song is that?" After being told it was the latest single by B'z, he visited a local record shop, bought the CD, and has been a fan ever since.
Samayoeru Aoi Dangan (1998) is actually translated as "Wandering Sapphire Bullet" instead of the more common translation of "Blue" for "Aoi".
HOME (1998) contains "Tekumakumayakon!" as a backing vocal in the second verse, which is a reference to the foremost "magical girl" in Japanese anime and manga, Himitsu no Akko-chan, which began in the 1960s.
girigiri chop (1999) came to be a theme to the Detective Conan anime series specifically because of series creator Gosho Aoyama; Aoyama had been a fan for some time and suggested approaching B'z to work on the series and movies.
Konya Tsuki no Mieru Oka ni (2000) actually has a secret alternative guitar solo version found on The Ballads ~Love & B'z~ that is completely different to the labeled alternative guitar solo version found on ELEVEN.
May (2000) has only been performed during one tour: B'z LIVE-GYM Pleasure 2000 "juice" and has never been released on home video.
juice (2000) had its music video filmed as a "guerrilla live" on the streets of Sapporo and was open to the public; the excited and confused spectators are shown throughout the video. During the shoot, B'z performed "juice" three times, but broke up the monotony with "ZERO" and "girigiri chop" between them.
RING (2000) was originally intended to be the theme to the drama Beautiful Life, but decided to write a different song instead for that, and "Konya Tsuki no Mieru Oka ni" was born.
ultra soul (2001) was at one time considered for the titles "iron soul" and "super soul", as evidenced by the original lyric sheet for the song that was displayed on Japanese television in 2005—a sheet that was appraised on the show with a value of $25,000!
GOLD (2001) in the title refers to the color of the sky at sunset, not the typical association.
Atsuki Kodou no Hate (2002) was originally announced with "DEVIL", an English version of "TOKYO DEVIL", as its B-side.
IT'S SHOWTIME!! (2003) was the first release of the band's fifteenth anniversary year and was released in conjunction with remastered reissues of ten of the band's earlier singles. On the daily chart at launch, the band held a monopoly over the chart's top eleven slots, with the new single ranking at the top and the re-issues covering the remaining ten. Ultimately, B'z would set a record that week for holding nine of the Top 10 slots for the week of release!
Yasei no ENERGY (2003) is one of the few if not the only B'z songs to be credited to two drummers due to its long development history, with both Brian Tichy and Shane Gaalaas contributing.
BANZAI (2004) was never intended to be a single, but was announced as an "urgent release decision", as the band decided to release something in addition to the following single during their commitments to solo activities.
ARIGATO (2004) first existed in the form of a demo that was much darker and downbeat; this version aired on television during its tie-ins, but was eventually completely overhauled before release.
Ai no Bakudan (2005) was written to be coverable by even a high school band, utilizing only guitars, vocals, drums, and bass, and adding onto that inclusivity, the cover art was designed by a class of elementary students told to draw their interpretations of a "Love Bomb".
OCEAN (2005) had its music video filmed atop a helicarrier with the support of the Japanese Coast Guard, and because this was the first time such a thing had happened, it created quite a buzz at the time.
Shoudou (2006) has frequently been paired with another song in live showings, notably "Ai no Bakudan", and rarely played alone due to its abrupt ending not being friendly to live shows.
Yuruginai Mono Hitotsu (2006) was the first time a B'z single was attached to a feature film when it was used for 2006's Detective Conan: The Private Eyes' Requiem.
SPLASH! (2006) was issued in four different editions: a standard one and three color-coded versions that contained then-unreleased performances from B'z LIVE-GYM 2005 "CIRCLE OF ROCK".
Eien no Tsubasa (2007) was written specifically as the theme to the Japanese film I Go to Die for You (released internationally as For Those We Love), which centered on Kamikaze pilots in World War II.
SUPER LOVE SONG (2007) was premiered live during B'z SHOWCASE 2007 -19- before ever being previewed elsewhere, and it was this performance that appeared on a bonus DVD in select packages of the single.
BURN -Fumetsu no Face- (2008) was released with no promotional appearances because of the band being busy with B'z LIVE-GYM 2008 "ACTION".
Ichibu to Zenbu/DIVE (2009) featured drumming by famed Red Hot Chili Pepper drummer Chad Smith on both A-sides!
MY LONELY TOWN (2009) filmed its music video on Hashima Island, a deserted mining colony in Nagasaki Prefecture—which is also exactly where the James Bond film Skyfall would film a pivotal encounter years later.
Sayonara Kizu Darake no Hibi yo (2011) marked the first time that B'z appeared in a TV commercial when they did so in promotion of Pepsi NEX.
Don't Wanna Lie (2011) was announced before the previous single could even be released due to the 2011 earthquake disaster in Japan delaying the former.
GO FOR IT, BABY -Kioku no Sanmyaku- (2012) is the first single on which Tak also joins Koshi on lead vocals as a result of it being their 50th single.
Uchouten (2015) was accompanied by their most substantial TV push of the modern era, with appearances on Music Station, CDTV Special, Shinnen Dakara Kantestsu de Ongaku Night, and for a special interview on LIVE MONSTER.
RED (2015) was never planned as a single, but was eventually issued as one due to fan demand.