B'z Joins Fight Against Ticket Scalping
Posted on September 6, 2016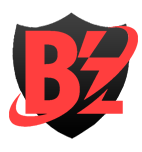 News
On August 23rd, a joint statement signed by 116 Japanese artists was released which strongly voices the need to prevent scalpers from selling concert tickets at a premium. The campaign's aim is to save the future of music, as ticket scalping hurts the industry and fans alike. Fans who want to buy tickets usually find that the tickets are already sold out because scalpers have already bought the remaining ones, only to resell them at a high price elsewhere.
B'z tickets are very hard to obtain because they are usually sold through ticket lotteries. Tickets in general sale are hard to come by, as well. As such, with every live tour, be it solo or B'z, Japanese auction sites are flooded with B'z fanclub tickets, although their resale is not allowed. Furthermore, general sale tickets are also sold for very high sums.
To counter this, B'z also recently started tightening measures, requiring photos of the attendees to be uploaded in the case of very exclusive concerts, such as the fanclub-exclusive SHOWCASE last year. Upon entry, the ticket holder will be identified and matched to the information stored in the system. This system may even someday be extended to the use of facial recognition software, as already employed by bands such as Arashi.
Via: Tenbai NO