B'z Set for Induction to Rock and Roll Hall of Fame?
Landmark Institution Expanding to Tokyo This Fall
Posted on June 21, 2017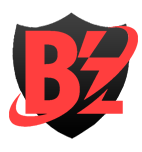 News
As was just announced on their official Facebook page with a feature in the Wall Street Journal, the world-renowned Rock and Roll Hall of Fame will be expanding to Tokyo this September. Already inductees in Hollywood's RockWalk as its first ever Asian artists, B'z should be within the initial contenders after balloting begins—if not the outright favorites—once local artists are taken into account. The expansion will begin with a local exhibit established to showcase memorabilia from existing inductees such as Deep Purple and The Beatles.
As quoted in our article on the history between B'z and American rock legends Aerosmith—themselves inducted to the Hall of Fame in 2001—this is not the first time a similar sentiment has been put forth. Writing in 2002, David Higashi of Eye-ai Magazine suggested such recognition would be inevitable:
"Here is a hypothetical question for all J-Pop fans out there: If the Japanese recording industry were to establish a Rock and Roll Hall of Fame tomorrow, which artist would be most deserving to be the inaugural member? Of course, the question barely needs to be asked, since there is really only one answer, and that answer is B'z. It is no understatement to say that B'z is to J-Pop what Michael Jordan was to basketball (only without the constant barrage of retirements and returns)."
Just yesterday it was announced that B'z have scored their 49th consecutive number-one hit with the suitably hard rock single "Seimei/Still Alive".