The B'z Songs Written for Other Artists
Posted on July 12, 2017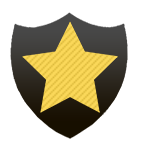 Feature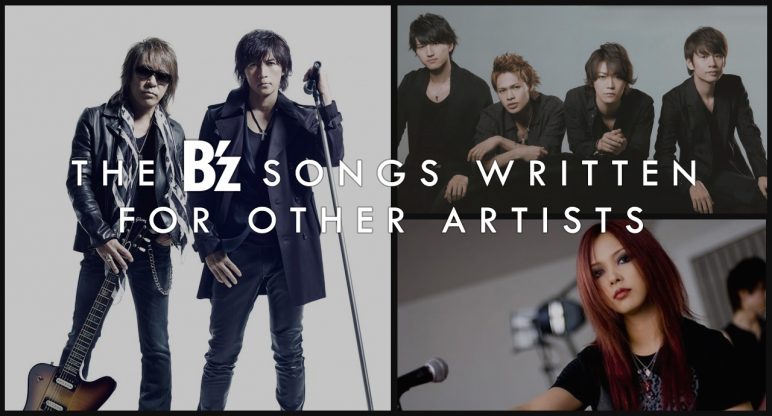 With a career spanning three decades as of next year and nearly 350 of their own songs released to date, B'z have had a long career in music by any measure. Their long-term success has led to its vocalist Koshi Inaba and guitarist Tak Matsumoto to occasionally be propositioned to create songs for other artists—many of whom were beginning their careers.
Kodoku no Runaway
The first of these collaborations was "Kodoku no RUNAWAY" (Lonely Runaway, 孤独のRUNAWAY). The artist in question was female guitarist Ataka Miharu who would soon be best known as the guitarist of girl rock duo KIX-S. Although not explicitly advertised as much, this version of the song actually features B'z outright. For the sessions, Tak wrote all-new music and Koshi provides chorus vocals that are now familiar to any long-time B'z fan.
One year later, B'z would do a self-cover of the song and develop it into the one that would become an early live staple for the band: "Kodoku no Runaway" from their third mini album MARS. Many of the same guitar licks and vocal hooks are present, but it is expanded into a vocal showcase for Koshi. The most prominent showing for the song was in a featured slot for B'z LIVE-GYM Pleasure 2008 -GLORY DAYS-, when it was played more in its revised, hard rock "Mixture style" reversion from B'z The "Mixture".

GO-GO-GIRLS
One of the more unusual B'z songs is the "ALONE" B-side titled "GO-GO-GIRLS". The song, written from a female perspective, did not originate as a B'z song. Instead, it was written by the band for female pop artist Yuiko Tsubokura best known as the lead vocalist of B.B.Queens. Her version was released on her solo mini album I Wanna Be Myself three months before the B'z rendition. For her version, Tak also provides guitar throughout in what is ostensibly a dance-oriented song. Notably, the backing vocals on the B'z recording are provided by Tsubokura herself.

Pierrot
It would be some years before B'z would provide a song to another artist. In 2006, following the release of their hard rock single "Shoudou", the band were in the midst of recording what would become their fifteenth studio album, MONSTER. It was around this time that fellow Being artist Aya Kamiki was being staked for a major debut. Kamiki, a longtime B'z fan that had for years covered songs by the band on her own accord in live settings, was set up as the next artist to receive a new B'z song which would become "Pierrot".
The two versions of the song are as similar as can be expected, though a few words of the lyrics were changed to be slightly less masculine. Because B'z were releasing their own version at the time and were in the midst of recording their own album, they did not record for the Kamiki version.
The decision was made by Being to release the Kamiki version alongside the B'z single "Yuruginai Mono Hitotsu" which utilized their own version of "Pierrot" as a B-side. It was presumed by fans at the time that this synergy would drive curiosity sales, and it worked: To date, "Pierrot" remains Kamiki's best-selling solo single.

HEAT
The most recent B'z collaboration of this kind was the 2012 single "HEAT" for Korean artist Kim Hyun Joong. The singer's management at Universal Records requested that B'z provide an original song to help him further break into the Japanese music scene. The song's lyrics are in Japanese with occasional English, and as a non-native speaker, Koshi tailored them as such. As covered in the fanclub magazine Be With! in Vol. 94 (June 2012), the work process was a little different from usual:
—Concerning the lyrics Koshi had to write, did Kim Hyun Joong request any special motives to be included in the song's lyrics?
Koshi: He didn't have any special requests as far as story and meaning go. However, he pointed out a couple of words that he found hard to pronounce, so we changed those as he was singing. I think it was fine overall. He had his own concerns, but when we listened to it, you could hear that it's not his native language. We could make out a couple of sections where he really tried hard to sing in Japanese and we debated if we should change those. Those are the times we changed things.
Previews of the song revealed that Tak and Koshi would indeed have a hands-on role, with Koshi participating in a backing vocal role at one point and Tak performing on guitar. Upon its release on July 4, 2012, "HEAT" by Kim Hyun Joong debuted at the top of the Weekly Oricon Singles chart spurred by the involvement of B'z.
At the time, B'z dismissed notions they were planning to release their own version but left open the possibility of including it in live setlists. The latter did come true some months later for Japanese showings of B'z LIVE-GYM 2012 -Into Free- EXTRA and its preceding Pepsi-sponsored live shows. The song was not performed as part of the North American leg of the tour and was reserved for the encore in the band's home country.
A year later, it was announced that a B'z version of the song had indeed been recorded in time for B'z The Best XXV 1988-1998. This version of the song is closer to Tak's original vision, being set in the original key for Koshi's voice used in the composition stage. Because Kim Hyun Joong's key was much lower by comparison his version of the song was adjusted accordingly.

In the years since, "
HEAT
" has become a fan-favorite and was performed on every stop of
B'z LIVE-GYM 2015 -EPIC NIGHT-
. Based on its popularity, the song is sure to return in the near future.
Solo Compositions
In addition to such collaborations as B'z proper, both members have served the same role in solo capacities as well. Tak, specifically, has written and provided dozens of songs for other artists—the most notable of which is likely his contribution to the KAT-TUN catalogue.
KAT-TUN would go on to become one of the foremost pop groups of the modern era, but at the time, they had yet to properly debut. Tak contributed the music to what would become their debut single, "Real Face", which would be the best-selling single for all of 2006 and remains the best-selling in their discography. A version entitled "Real Face #1" would be found on one of the band's albums, which featured Tak on guitar in a more rock-oriented arrangement.
Years prior, in order to raise funds for the Kobe earthquake disaster of the 1990s, Bon Jovi donated the cover rights of their song "Next 100 Years" to the Japanese boy band conglomerate J-FRIENDS, comprised of Johnny's Entertainment groups TOKIO, KinKi Kids, and V6. All proceeds from the resulting charity single were to benefit victims of the disaster.
So that the release could have the broadest impact, Johnny's turned to one of the foremost lyricists in Japanese music: Koshi Inaba. Here, he was tasked with writing the Japanese lyrics to accompany the original music created by Bon Jovi collaborators Jon Bon Jovi and Richie Sambora. "Next 100 Years" by J-FRIENDS was released on December 22nd, 1999, and debuted at #1 on the Oricon weekly chart. A demo of the song performed by Koshi himself has surfaced on the internet, but an official release has never come to fruition.