Now Available: A Full Length "This Love" Lyric Video!
Posted on November 13, 2017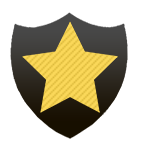 Feature
Today we are making available a lyric video for the B'z cover of "This Love" originally by Maroon 5. The song has been rewritten in Japanese around a similar theme whilst incorporating some of the original's lyrics with a guitar solo added. This is also the first time this version of the song has been translated and subtitled in English!
The cover was originally, and only, made available in The Complete B'z on the Japanese iTunes. The history of the release was recently the subject of an article that can be viewed here. As noted in our previous write-up, this version of the song has not been available for purchase for several years now.