B'z LIVE-GYM 2017-2018 "LIVE DINOSAUR" on DVD & Blu-ray July 4, 2018!
Posted on May 22, 2018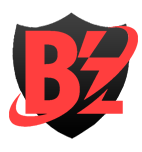 News
Some five months after the close of the tour, we finally have confirmation of the first release for the B'z 30th year commemoration: B'z LIVE-GYM 2017-2018 "LIVE DINOSAUR" on DVD & Blu-ray! Their most recent tour, the eighteen-date stand featured all but one song from the titular twentieth studio album DINOSAUR alongside a slew of classics including "ultra soul", "BANZAI", and "MOTEL".
Recent double A-side single tracks "Seimei" and "Still Alive" were likewise joined by the long-awaited return of 1997 single "FIREBALL" after lying dormant for fifteen years. The 1994 album ballad "Akai Kawa" from The 7th Blues receives similar treatment as it not only makes its home video debut but also is performed for the first time in twenty-three years!
As previously reported, the taping was done at the Saitama Super Arena.on January 13 and 14. Both the two-disc DVD and single disc Blu-ray packages will be available on July 4, 2018, for a price of 6,800 Yen ($61.28 USD) with 21 songs performed in all—thirteen of which are making their home video debuts!

B'z LIVE-GYM 2017-2018 "LIVE DINOSAUR" on DVD & Blu-ray
Release: July 4, 2018 (
6800 Yen)
Pre-order DVD Edition: CDJapan / Amazon.co.jp
Pre-order Blu-ray Edition: CDJapan / Amazon.co.jp
1. Seimei ★
2. CHAMP ★
3. Kodoku no Runaway
4. Haruka ★
5. Rooftop ★
6. FIREBALL
7. MOTEL
8. Akai Kawa ★
9. SKYROCKET ★
10. Sore Demo Yappari ★
11. Itoshiki Yuurei ★
12. Yowai Otoko ★
13. Purple Pink Orange ★
14. Ichibu to Zenbu
15. DIVE
16. Dinosaur ★
17. King Of The Street ★
18. Fukiarenasai ★
19. Still Alive
20. ultra soul
21. BANZAI
★ Denotes a song receiving its home video debut
B'z will again be touring later this year for B'z LIVE-GYM Pleasure 2018 -HINOTORI- with the first date coming three days after the release of today's home video package. The tour will run through a two-night event at
Ajinomoto Stadium where B'z famously performed with American rock legends Aerosmith in 2002.