First Preview of New Song "HINOTORI" & Exhibition Thank You!
Posted on June 17, 2018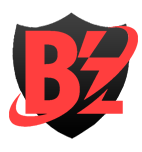 News
B'z have just posted a video entitled "Thank you all for coming to B'z 30th Year Exhibition" which features a preview of new song "HINOTORI"! The song, whose title serves as the basis to B'z LIVE-GYM Pleasure 2018 -HINOTORI-, is being unveiled in the video for the first time.
As part of the exhibit dubbed "SCENES", preliminary lyrics and the first sheet of music were on display. In the audio guided tour, the band revealed the song is actually a sequel to 1995 single "LOVE PHANTOM"—thus explaining it being referred to as the song's second opus on the sheet of music in Tak's handwriting. The opening in the video when played backwards should sound appropriately familiar as a result. Too, the font used in the tour logo should appear similar when compared to the original single's cover. Lastly, in the audio guide, it was mentioned that the song will be framed from the original female character's point of view.
The committee in charge of the exhibition also posted on the official website a statement as part of the exhibition's closing, which ended by concluding that while "SCENES" as an event has ended:
"Of course, this is not the end. B'z will continue into the future, in search of new scenery no one has yet seen."
B'z will embark on their thirtieth anniversary tour B'z LIVE-GYM Pleasure 2018 -HINOTORI- on July 7 at the Okinawa Convention Center and run through September 21 and 22 at Ajinomoto Stadium. A home video release should reasonably follow in January or February of 2019.