LIVE DINOSAUR Blu-ray & DVD Commercial On-Air! [UPDATE]
Posted on June 24, 2018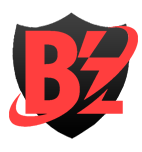 News
The first promotional material for B'z LIVE-GYM 2017-2018 "LIVE DINOSAUR" on Blu-ray & DVD has just been aired on Japanese television. As shown above, the commercial utilizes the audio from "Akai Kawa" in its debut appearance on home video.
As previously reported, both the two-disc DVD and single disc Blu-ray packages will be available on July 4, 2018, for a price of 6,800 Yen ($61.28 USD) with 21 songs performed in all—thirteen of which are making their home video debuts!
UPDATE: A second commercial is now airing with glimpses at even more songs and footage.
Pre-order DVD Edition: CDJapan / Amazon.co.jp
Pre-order Blu-ray Edition: CDJapan / Amazon.co.jp