B'z LIVE-GYM Pleasure 2018 -HINOTORI- Setlist (09.01.2018)
Posted on September 1, 2018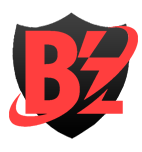 News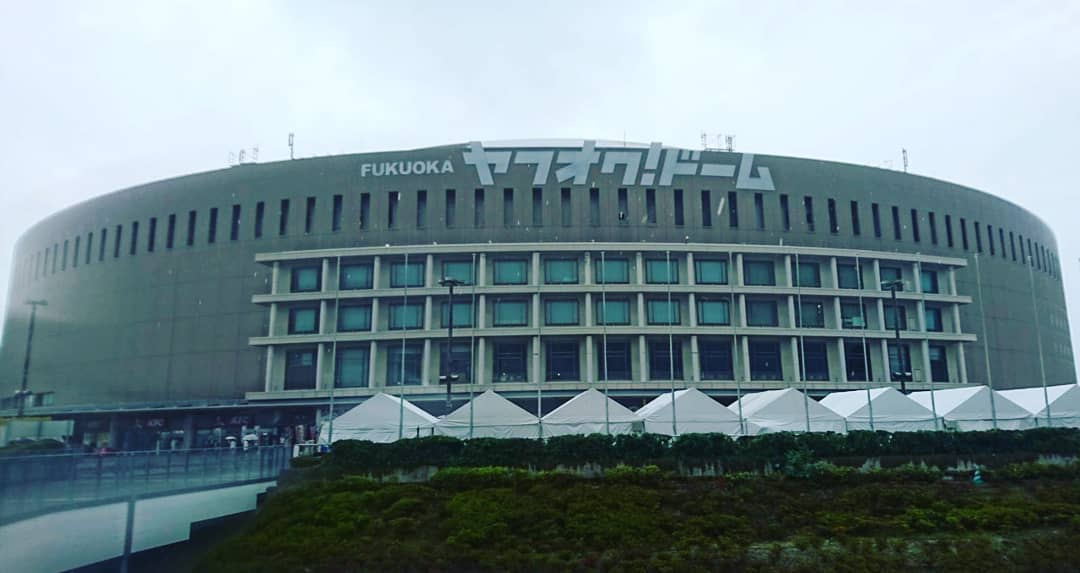 B'z continues their tour B'z LIVE-GYM Pleasure 2018 -HINOTORI-, with two performances this weekend in Fukuoka at Fukuoka Yahuoku! Dome.
On the first day of the Fukuoka Yahuoku! Dome performance, vocalist Koshi Inaba needed to take a 10 minute break before performing the third song in the setlist, due to irregularities with his voice which started with the opening song.
The full setlist for today's performance along with changes to the setlist is posted below, to avoid spoilers for those attending the shows, along with tallies on when each song was last played live.
The following changes have been made:
Album track "Koubou" was cut from the setlist for the first time on this tour.
B'z LIVE-GYM Pleasure 2018 -HINOTORI- Setlist
[September 1, 2018 at Fukuoka Yahuoku! Dome]
1. ultra soul
2. BLOWIN'
3. Mienai Chikara ~INVISIBLE ONE~ ★
4. Hadashi no Megami / TIME
5. Wonderful Opportunity ★ / love me, I love you
/ Koubou ★ — Cut from September 1 show
6. Gekkou ★ / Mou Ichido Kiss Shitakatta ★
7. Koi-Gokoro (KOI-GOKORO)
8. OH! GIRL
9. Ichibu to Zenbu
10. Negai / ZERO
11. ALONE ★ / Calling ★ / OCEAN ★
12. LOVE PHANTOM ~ HINOTORI ~ LOVE PHANTOM
13. "Spirit LOOSE" Opening Movie ~ Real Thing Shakes ★ (One chorus only)
14. juice
15. BAD COMMUNICATION
16. Pleasure 2018 ~Jinsei no Kairaku~
—ENCORE—
17. Brotherhood ★
18. girigiri chop / Ai no Bakudan
19. RUN ★
Ending SE: Hitori Janai Kara -Theme Of LIVE-GYM- / Itsuka Mata Koko de
★ denotes a rare or otherwise notable inclusion
Tour Notes to Date
With last performance included where applicable
HINOTORI / Pleasure 2018 ~Jinsei no Kairaku~
— Performed for the first time
ultra soul / Ichibu to Zenbu
— Performed earlier in B'z LIVE-GYM 2017-2018 "LIVE DINOSAUR"
Hadashi no Megami [8 of 15 Shows] / juice / girigiri chop [8 of 15 Shows]
— B'z SHOWCASE 2017 -B'z In Your Town- [1 Year]
ZERO [7 of 15 Shows] / Negai [8 of 15 Shows]
— TV Asahi Dream Festival 2015 [3 Years]
BLOWIN' / TIME [7 of 15 Shows] / love me, I love you [7 of 15 Shows] / Ai no Bakudan [7 of 15 Shows]
— B'z LIVE-GYM 2015 -EPIC NIGHT- [3 Years]
Mou Ichido Kiss Shitakatta [7 of 15 Shows] / Gekkou [8 of 15 Shows] / Koi-Gokoro (KOI-GOKORO) / OH! GIRL / OCEAN [5 of 15 Shows] / ALONE [4 of 15 Shows] / LOVE PHANTOM / BAD COMMUNICATION / RUN
— B'z LIVE-GYM Pleasure 2013 -ENDLESS SUMMER- [5 Years]
Mienai Chikara ~INVISIBLE ONE~
— B'z LIVE-GYM 2012 -Into Free- EXTRA [6 Years]
Calling [6 of 15 Shows] / Brotherhood
— B'z LIVE-GYM 2011 -C'mon- [7 Years]
Wonderful Opportunity [8 of 15 Shows] / Koubou [14 of 15 Shows]
— B'z LIVE-GYM 2008 "ACTION" [10 Years]
Real Thing Shakes
— B'z LIVE in Namba 2006 [12 Years]