B'z LIVE-GYM 2019 Venues Confirmed & New Support Members
Posted on January 24, 2019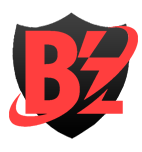 News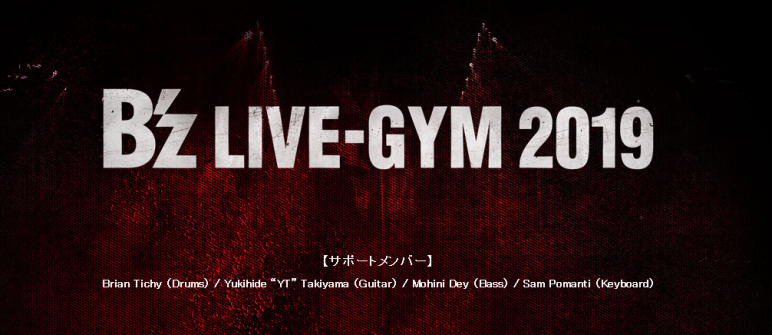 B'z have announced the details for their upcoming 2019 LIVE-GYM tour that will support their 2019 Studio Album. Because the album has not been fully announced, the title for the tour isn't available either.
The tour will also mark the departures of the band's longtime support members: Shane Gaalaas on Drums (with the band since 2002), Barry Sparks on Bass (with B'z from 2003, 2008-2018), Takanobu Masuda (1992-1997 & 1999-2018) on Keyboards, and Yoshinobu Ohga (2011-2018) on 2nd Guitar. The decision was made by the band in order to try a new sound for their 31st year. Fans on social media have been overwhelmingly supportive of the outgoing members with many hoping to see them with the band again in the near future.
In their places will be all-new support members who have not performed with the band before though some have worked with Tak and Koshi in various capacities in the studio:
B'z LIVE-GYM 2019 Support Members
Brian Tichy (Drums) : Original drummer for "juice", played drums on most tracks of the Tak Matsumoto Group's first album TMG I, and contributed to Tak's 2016 solo album enigma.
Mohini Dey (Bass) : 21-year-old Indian internet sensation who has been endorsed by Steve Vai. This is her first participation with B'z or Tak/Koshi solo activity.
Sam Pomanti (Keyboards) : Provided backing vocals for "Rooftop" and "SKYROCKET" on DINOSAUR.
Yukihide "YT" Takiyama (2nd Guitar) : Contributed arrangement and recording to all but one song on DINOSAUR and some backing vocals.
B'z LIVE-GYM 2019 Venues
Kagoshima Arena – 6/8 (Sat), 9 (Sun)
Mie Prefectural Sun Arena – 6/14 (Fri), 15 (Sat)
Kobe World Memorial Hall – 6/19 (Wed), 20 (Thu), 22 (Sat), 23 (Sun)
Sundome Fukui – 6/28 (Fri), 29 (Sat)
Osaka Jo Hall – 7/3 (Wed), 5 (Fri), 6 (Sat)
Yokohama Arena – 7/9 (Tue), 10 (Wed)
Zepp Nagoya – 7/16 (Tue), 18 (Thu), 19 (Fri)
Ehime Prefecture Budokan – 7/26 (Fri), 27 (Sat)
Saitama Super Arena – 7/30 (Tue), 31 (Wed)
Zepp Fukuoka – 8/3 (Sat), 4 (Sun)
Miyagi Sekisui Heim Super Arena – 8/8 (Thu), 10 (Sat), 11 (Sun)
Takasaki Arena (Gunma) – 8/24 (Sat), 25 (Sun)
Makomanai Sekisui Heim Ice Arena (Sapporo) – 8/30 (Fri), 31 (Sat)
Makuhari Messe Event Hall – 9/3 (Tue), 4 (Wed)
Hiroshima Green Arena – 9/7 (Sat), 8 (Sun)
Marine Messe Fukuoka – 9/10 (Tue)