B'z Official Site Update & 20th Anniversary Releases
Posted on April 22, 2008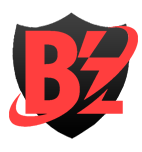 News
The official B'z Website was updated just a few hours ago and now features a new, flashy 20th anniversary design. Most importantly, though, a new site related to two new releases has gone online. It may serve as the home for more releases in the future, but for now, only two are listed. The new site's address is: http://bz20th.com/
Read on for the full awesomeness of the two new releases.
Now, let me formally introduce: B'z The Best "ULTRA Pleasure"! It's the first 20th anniversary ultra best-of album and will be released… June 18th! It will be a two CD set, featuring twenty years of amazing B'z music. There's also a CD+DVD bundle launching as well and you can check out both of them below.
B'z The Best "ULTRA Pleasure" Track Listing
The First RUN

01. BAD COMMUNICATION -ULTRA Pleasure Style-
02. BE THERE
03. Easy Come, Easy Go!
04. LADY NAVIGATION
05. ALONE
06. ZERO
07. Itsuka no Merry Christmas
08. Ai no Mama ni Wagamama ni Boku wa Kimi Dake wo Kizutsukenai
09. Hadashi no Megami
10. Negai
11. love me, I love you
12. LOVE PHANTOM
13. Mienai Chikara ~INVISIBLE ONE~
14. Calling
15. Samayoeru Aoi Dangan

The Second RUN

01. HOME
02. girigiri chop
03. Konya Tsuki no Mieru Oka ni
04. juice
05. ultra soul
06. Atsuki Kodou no Hate
07. IT'S SHOWTIME!!
08. BANZAI
09. Ai no Bakudan
10. OCEAN
11. Shoudou
12. SPLASH!
13. Eien no Tsubasa
14. SUPER LOVE SONG
15. Pleasure 2008 ~Jinsei no Kairaku~
The first pressing limited edition will include with a DVD that features 10 songs played live at various LIVE-GYM concerts.
B'z The Best "ULTRA Pleasure" First Pressing Limited Edition DVD
01. Itoshii Hito yo Good Night…
02. Mou Ichido Kiss Shitakatta
03. Odekake Shimasho
04. love me, I love you
05. BAD COMMUNICATION
06. Calling
07. LOVE PHANTOM
08. GOLD
09. Don't Leave Me
10. Samayoeru Aoi Dangan
from [B'z LIVE-GYM '92 "TIME"]
from [B'z LIVE-GYM '93 "RUN"]
from [B'z LIVE-GYM '94 "THE 9TH BLUES -Part 1-"]
from [B'z LIVE-GYM '96 "Spirit LOOSE"]
from [B'z LIVE-GYM '97 "FIREBALL"]
from [B'z LIVE-GYM '98 "SURVIVE"]
from [B'z LIVE-GYM Pleasure 2000 "juice"]
from [B'z LIVE-GYM 2001 "ELEVEN"]
from [B'z LIVE-GYM 2003 "BIG MACHINE"]
from

[B'z LIVE-GYM 2005 "CIRCLE OF ROCK"]



Again, you can own either package on June 18th!
The first press limited edition will carry a 4,200 Yen price tag (~$42/~27€) and the normal edition will carry a 3,200 Yen price tag (~$32/~20€).
-:-:-:-:-:-:-:-:-:-:-
B'z The Best Ultra Treasure
This release is not even the tip of the iceberg. Let me introduce the second B'z best-of compilation for the celebration of their 20th anniversary… B'z The Best "ULTRA Treasure"! It will be released just days before the 20th anniversary, on September 17th.
What's so special about this wonderful release is that the fans, themselves, are the ones who get the pick their favorites for it. The songs with the most votes will find their way into the release. Scroll down ON THIS SITE to see all of the B'z releases and pick the ones you would like to see most on the release. While choosing, note down the number of the song in RED and enter it into one of the three boxes.
Here is a translation of the request form, from top to bottom:
Nickname:
Prefecture: (just pick a random one, as there's unfortunately no overseas option)
Age:
Sex: (left is Male and right is Female)
Request Song 1: (First song number you chose)
Request Song 2: (Second song number you chose)
Request Song 3: (Third song number you chose)
After you have filled everything in, click the SEND button and you're done. The deadline for requests is midnight on June 30th! After requesting, all that's left to do is hope your songs end up on the final release!