Kobe Universiade Memorial Stadium 9/6 Set List
Posted on September 6, 2008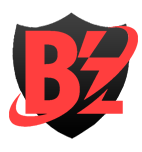 News
First concert of the Pleasure 2008 -GLORY DAYS- tour is over. Set list below.
!!! SPOILER ALERT !!!
If you plan on going to any of the concerts, you should be aware that this might spoil the fun you're gonna have at the concert. If you don't care, please read on.
SET LIST

BAD COMMUNICATION -ULTRA Pleasure Style-
ultra soul
B'z no LIVE-GYM ni youkoso!
Hadashi no Megami
BLOWIN' -ULTRA Treasure Style-
Negai
Konya Tsuki no Mieru Oka ni
Mou Ichido Kiss Shitakatta
MC
Koi-Gokoro
Kodoku no Runaway
Don't Leave Me
OCEAN
NATIVE DANCE
Video(TV Appearances around the time of their debut, old PVs, etc.)~MC
Oh! Darling(The Beatles Cover)
Dakara Sono Te Wo Hanashite
Itsuka Mata Koko De
ONE
LOVE PHANTOM
ZERO
juice
Ai no Bakudan
BANZAI
Brotherhood
Giri Giri chop
-ENCORE-
Glory Days
RUN
Pleasure 2008~Jinsei no Kairaku~

Ending SE: Itsuka Mata Koko De