Recent Videos
Tag Archives:
GLORY DAYS
Posted on December 22, 2008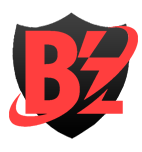 News
The B'z PARTY website has been updated today to feature a new flash movie on the website. On it, it says that the release date for the video of the last 2 days of the B'z LIVE-GYM Pleasure 2008 GLORY DAYS tour has been decided. It's going to be February 25th, 2009! No further details have been given, so we don't know how many discs it's going to feature or in what formats it is going to be released (Blu-ray would be cool, eh?).
UPDATE: The setlist has been confirmed as the 9/21 show (not that you were expecting anything less). Click on for the setlist.