B'z LIVE-GYM Pleasure 2008 -GLORY DAYS- 2/25 OUT!!
Posted on December 22, 2008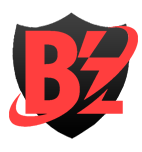 News
The B'z PARTY website has been updated today to feature a new flash movie on the website. On it, it says that the release date for the video of the last 2 days of the B'z LIVE-GYM Pleasure 2008 GLORY DAYS tour has been decided. It's going to be February 25th, 2009! No further details have been given, so we don't know how many discs it's going to feature or in what formats it is going to be released (Blu-ray would be cool, eh?).
UPDATE: The setlist has been confirmed as the 9/21 show (not that you were expecting anything less). Click on for the setlist.
B'z LIVE-GYM Pleasure 2008 -GLORY DAYS-
● Release: February 25th, 2009
● Production Number: BMBV-5005~5006
● Price:¥6,000 (tax out), ¥6,300 (tax in)
● Total Time: 165 Minutes
01.     BAD COMMUNICATION
02.     ultra soul
03.     Hadashi no Megami [裸足の女神]
04.     BLOWIN'
05.     Negai [ねがい]
06.     Konya Tsuki no Mieru Oka ni [今夜月の見える丘に]
07.     Mou Ichido Kiss Shitakatta [もう一度キスしたかった]
08.     Koi-Gokoro (KOI-GOKORO) [恋心(KOI-GOKORO)]
09.     Kodoku no Runaway [孤独のRunaway]
10.     Don't Leave Me
11.     OCEAN
12.     NATIVE DANCE
13.     Oh! Darling (Beatles Cover)
14.     Dakara Sono Te wo Hanashite [だからその手を離して]
15.     Itsuka Mata Koko de [いつかまたここで]
16.     ONE
17.     LOVE PHANTOM
18.     ZERO
19.     juice
20.     Ai no Bakudan [愛のバクダン]
21.     BANZAI
22.     Brotherhood
23.     girigiri chop [ギリギリchop]
24.     Glory Days [グローリーデイズ]
25.     RUN
26.     Pleasure 2008 ~Jinsei no Kairaku~ [Pleasure 2008 ~人生の快楽~]
The package will be split between two DVD's, with no documentary disc. Considering the special that aired not long ago, it shouldn't come as much of a surprise.