Tak's and Koshi's "Best Music Selection 2010"
Posted on January 29, 2011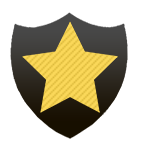 Feature
In the February 2011 issue of "WHAT's IN?", Tak and Koshi present their favorite music selection for 2010. Here's what they selected:
Tak Matsumoto's Selection:
SLASH by Slash
SCREAM by Ozzy Osbourne
ROKSTARR by Taio Cruz
GENIE, Gee by Shoujo Jidai (SNSD / Girls' Generation)
Ikimono bakari ~member's BEST selection~ by Ikimonogakari
Koshi Inaba's Selection:
TAKE YOUR PICK by Larry Carlton & Tak Matsumoto
Emotion & Commotion by Jeff Beck
Rera by Onozuka Akira
Paper Tongues by Paper Tongues
Utada Hikaru Single Collection Vol. 2 by Utada Hikaru
What do you think about their selection? What albums would you choose?