Pepsi CM & Interview with B'z
Posted on February 22, 2011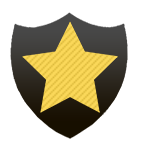 Feature
Here you can see the finished commercials – both the 15 second and 30 second versions. Afterwards, Tak and Koshi are interviewed about their thoughts on the commercial filming as well as their new song. Translation of the interview is below the video!
Also, you can preorder your copy now!
Normal Edition: [YesAsia (Global)] [YesAsia (US)] [CDJapan.co.jp] [HMV.co.jp] [Amazon.co.jp]
Limited Edition: [YesAsia (Global)] [YesAsia (US)] [CDJapan.co.jp] [HMV.co.jp] [Amazon.co.jp]
Thanks to JIJI Press for uploading the video to Youtube!
http://www.jiji.com/
Original video:
http://www.youtube.com/watch?v=wOxF_IsFfJc
Interview translation:
Q. What are your thoughts on your first TV commercial appearance?
Tak: Since it's our first time, I didn't know what to expect, so I was a little bit surprised by the speediness of the crew as well as their planning. I enjoyed it.
Koshi: The location of the filming was a place where there's nothing at all. We have been to such places before, but there have been a lot of staff members and because of that it turned out to be a very pleasant experience and I'm thankful for that. Thank you very much.
Q. What do you think about the fly-by shot?
Tak: I was really surprised by that one. I didn't think they would come so close. I bet I look so surprised there that perhaps you can't use that scene.
Q. About the song in the commercial "Sayonara Kizu Darake no Hibi yo"
Tak: First we talked about [the commercial] and had a look at the storyboard. When I composed the song, I felt it had to be speedy and fresh and the like. That's what I realized.
Koshi: Before we actually went into the studio, we bought Pepsi and while drinking it – this is real, by the way – we composed the song in the studio. Also this is our first try at doing something like this and a part of last year was dedicated to our solo projects, so I think the link between our solo and our band works is well done because we were able to go back to producing songs as a band right after that.
Q. A message to the fans
Tak: It's the first time we've done something like this and I think this song turned out great. Please look forward to checking it out! Thank you.
Koshi: A lot of people have put their work into this song, so I think it's a wonderful piece of work. Please look forward to checking it out!