B'z Media Rampage
Posted on July 11, 2011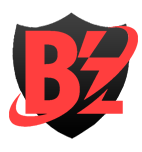 News
There's a lot of good news today, folks! For everyone who's following me on Twitter, I bet you already know all this 😛
So… first of all, a C'mon themed site has opened and on it, various awesome things are revealed:
1) The Los Angeles performance will be streamed live on UStream! The channel is right here: http://www.ustream.tv/channel/pnx-tv
As you guys know, the show's on at:
July 24th, 7 PM – L.A.
July 24th, 10 PM – NYC
July 24th, 11 PM –  Buenos Aires
July 25th, 3 AM –  London
July 25th, 4 AM –  Paris
July 25th, 6 AM –  Moscow
July 25th, 11 AM – Tokyo
2) B'z now has their own Official YouTube Channel! You can check it out here: http://www.youtube.com/user/Bz There, you can check out the music video for C'mon and also the new Pepsi commercials as well as the making-of!
3) Also, there's now an official B'z Facebook page as well as Twitter account(but I doubt B'z themselves will be tweeting)! Like B'z Official Page here: http://www.facebook.com/pages/Bz-LIVE-GYM/140529986025592 And follow B'z LIVE-GYM on twitter here: https://twitter.com/#!/Bz_LIVEGYM
4) Check out the new B'z LIVE-GYM 2011 page! Tour logos have been revealed, and I have to say, they're brilliant! You can also check out the tour goods for the North American tour on the page! Right here: http://www.bz-livegym.com/
Before I forget it, you can get to the C'mon themed website here: http://www.bz-vermillion.com/cmon/
Rock on, people!!