B'z U.S. & Canada Tour LIVE-GYM 2012 -Into Free- Dates Announced!
Posted on April 3, 2012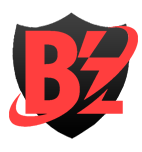 News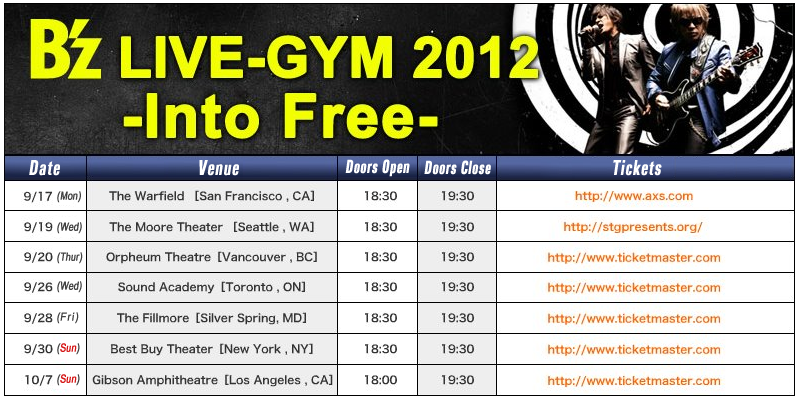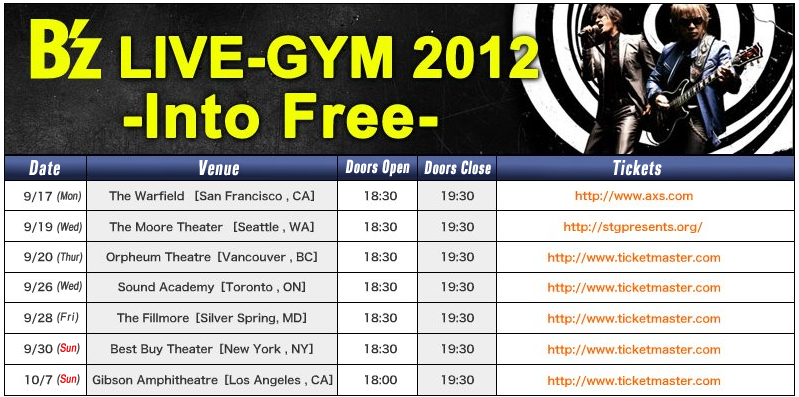 UPDATE: The official B'z website has been updated with the above table, and we've translated it to English for you. Fall is just around the corner, start making those plans!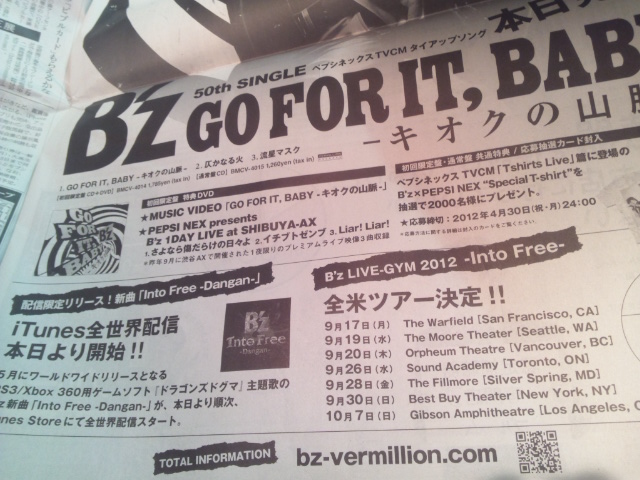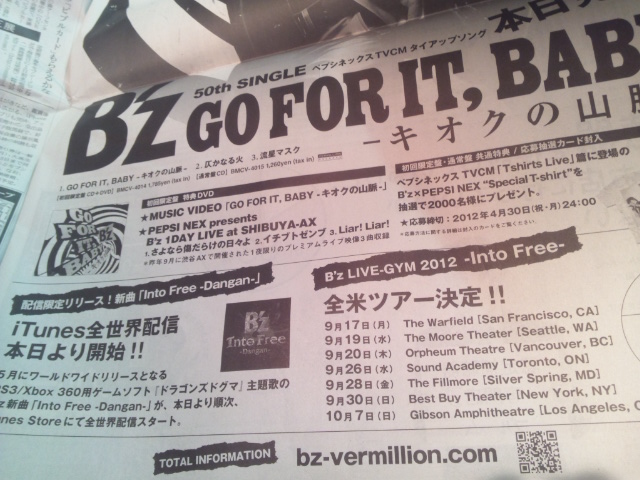 The image to the right is an excerpt from a newspaper announcing the release of GO FOR IT, BABY -Kioku no Sanmyaku- as well as… B'z LIVE-GYM 2012 -Into Free-, in North America! B'z is returning to the United States and Canada this September and October, and for the first time, they're not just playing the West Coast!
In other news, the English version of Samayoeru Aoi Dangan, Into Free -Dangan-, will be available worldwide for purchase on iTunes starting April 4th! (UPDATE: It's available right now!)
The tour at a glance:
September 17th, 2012
The Warfield [San Francisco, CA]
September 19th, 2012
The Moore Theater [Seattle, WA]
September 20th, 2012
Orpheum Theatre [Vancouver, BC]
September 26th, 2012
Sound Academy [Toronto, ON]
September 28th, 2012
The Fillmore [Silver Spring, MD]
September 30th, 2012
Best Buy Theater [New York, NY]
October 7th, 2012
Gibson Amphitheatre [Los Angeles, CA]
We'll keep you posted on further tour information and when the tickets go on sale!