Pepsi NEX presents B'z PREMIUM LIVE Report
Posted on August 30, 2012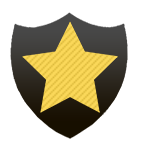 Feature
Last night, B'z returned to Osaka Namba Hatch where the 2006 Network Live took place that was later released on DVD and Blu-ray as B'z Live in Namba. This was the first of two limited events available to people who collected enough points gathered from specially-branded Pepsi items. Those who entered were eligible for a chance to receive double tickets good at either venue.
Fifteen songs were played at the show, including all of the songs from the recent English album. Although Juice, Into Free -Dangan, Splash, and Ultra Soul had been played lived in English before, this marked the first time Love Bomb has been performed on stage. In addition, the most recent single, GO FOR IT, BABY -Kioku no Sanmyaku-, also saw its live debut. A number of old favorites were revived for this setlist, including some not played in several years now.
The biggest surprise of the night was a B'z version of the song HEAT that Tak and Koshi recently wrote for Korean artist Kim Hyung Joong's latest Japanese single. Japanese fans have been clamoring for a B'z version since it was announced that they would be contributing to the song, and now they have it–in live form, at least. Whether or not this opens up the possibility to a future studio version as a potential B-side remains to be seen.
Since the setlist of songs played in this show may reflect a portion of those played during the upcoming tour in North America, we won't be posting the full listing here to avoid spoiling anything for those attending.
The second of the two premium live concerts is scheduled to take place in Tokyo on Saturday at STUDIO COAST.