LIVE-GYM 2012 Kicks Off in San Francisco
Posted on September 18, 2012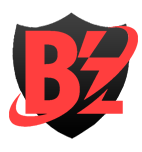 News
B'z has kicked off their seven stop tour LIVE-GYM 2012 -Into Free- last night at the Warfield in San Francisco. During the show, they premiered songs found on their first English album「B'z」.  In addition to that, the band performed a lot of classics from their catalog. One could say, that the set list has a certain PLEASURE Tour touch to it.
The audience was mainly comprised of Asian fans. If you're looking to catch one of Tak's guitar picks, we suggest you queue up early enough to get a spot close to the stage. Japanese fans tend to be at the venue very early. Also, if you're looking to buy merchandise, prepare to pay in cash just in case. Merchandise at the Warfield was cash-only.
Their next stop of the tour is tomorrow, September 19, at the Showbox SODO in Seattle. Followed by shows on September 20 in Vancouver, September 26 in Toronto, September 28 in Silver Spring, September 30 in New York with a final show on October 6 in Los Angeles at the Gibson Amphitheatre.