LIVE-GYM 2012 -Into Free- Tour Merchandise *UPDATE*
Posted on September 21, 2012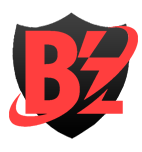 News
We are counting the days until B'z fourth North American tour B'z LIVE-GYM 2012 -Into Free- kicks off on September 17th at the Warfield in San Francisco. For those in attendance, we have prepared an overview of the merchandise that will be available for purchase at every venue. In addition to the official merchandise, you will be able to purchase charity items where 100% of the proceeds will fund rebuilding homes in Japan that have been destroyed by last year's earthquake and tsunami disaster.
Official tour merchandise is also said to be available at B'z The Store at a later date. Unfortunately, you will need a Japanese address to be able to order at B'z The Store. Prices are currently available in Japanese Yen only. We'll let you know once prices are available in US Dollar.
Update(9/21): Prices now available in USD and CAD.
Official merchandise
Charity items