B'z LIVE-GYM 2008 -ACTION- DVD & Blu-ray Release Message
Posted on January 30, 2013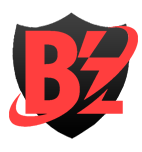 News
B'z LIVE-GYM 2008 "ACTION" is out now on DVD and Blu-ray! Tak and Koshi have released a message for their fans concerning the long awaited home video release of this LIVE-GYM tour. Among pre-orders of upcoming releases, this home video release was ranked 2nd with only NEWS' home video release of their "LIVE TOUR 2012~Utsukushii Koi ni suru yo~"  tour gathering more pre-orders. Now, without further ado, here's the message from Tak and Koshi!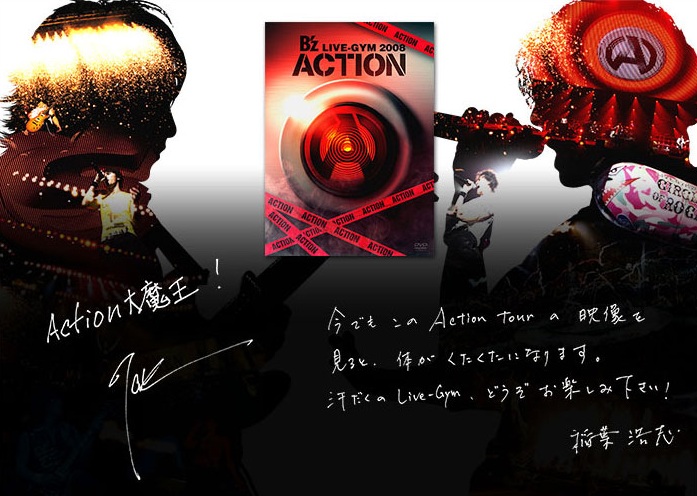 Action Daimaou(Devil)!
Tak
–NOTE: This is actually a joke by Tak. He is referencing an anime show from the 70s called "Hakushon Daimaou"(link). Japanese people pronounce ACTION as "akushon" which almost sounds like "hakushon".
When I rewatch the footage of our Action Tour now, my body is getting exhausted once again. Please enjoy watching a Live-Gym soaked with sweat!
Koshi Inaba