Be With! Vol. 96 Interview Translation
Posted on April 3, 2013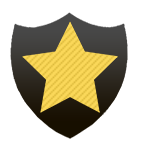 Feature
The interview contained in the latest issue of the B'z fanclub magazine Be With! has finally been translated and is now ready for your viewing pleasure. The interview was conducted in November 2012. Tak and Koshi talk about their experiences during the 2012 North American tour. Additionally, they talk about their experiences during the filming for the WOWOW special and the release of the three home videos "ACTION", "CIRCLE OF ROCK" and "ELEVEN".
Check it out!
http://bzwiki.offthelock.com/Be_With!_Vol._96_(December_2012)
The next issue has already been mailed out to fanclub members and we will begin translating it once we receive it.