B'z Warming Up in Okinawa For Pleasure 2013 Tour
Posted on June 10, 2013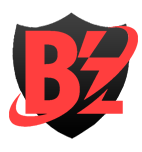 News
B'z has officially started their summer tour schedule with a SHOWCASE show in Nago (Okinawa)! This show, B'z SHOWCASE 2013 -Pleasure75-, is serving as a warm-up for the upcoming summer tour B'z LIVE-GYM Pleasure 2013 -ENDLESS SUMMER- that will be commemorating their 25th anniversary. For the curious: The "75" in the title represents the local, with "NA" representing "7" and "GO" representing "5".
In addition, we've gotten our first look at this season's tour goods. The goods, shown below, were on sale at the venue and will soon be available on B'z The Store.com. Expect a LOT more items to be unveiled when those for the LIVE-GYM tour are announced!
Please note: As we are going to attend B'z LIVE-GYM Pleasure 2013 -ENDLESS SUMMER- shows in Japan, we are not going to take a look at the setlists for the SHOWCASE show as well as upcoming shows. Therefore the setlists will not be published on the site or the wiki until the tour has come to an end. Please do look forward to detailed show reports from us!
Check out the tour goods after the break!