Recent Videos
Tag Archives:
ENDLESS SUMMER
Posted on January 28, 2014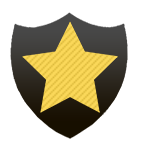 Feature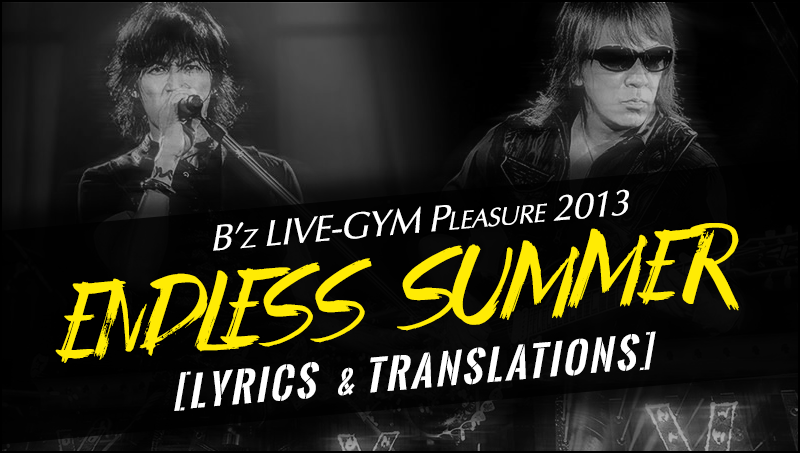 It's that time of year again, when B'z have released their latest home video package to the great anticipation of every fan. This time around, the band have offered up B'z LIVE-GYM Pleasure 2013 ENDLESS SUMMER -XXV BEST-, a DVD and Blu-ray release that showcases their recent 25th anniversary tour B'z LIVE-GYM Pleasure 2013 -ENDLESS SUMMER- in full, along with a full documentary chronicling every step of the way.
The dome portion of the tour also marked the live debut of a new song entitled "Endless Summer". The hard-rocking titular tune was written specifically for the occasion to exhibit the theme of the tour, and of course, we've translated it in full for all international fans to enjoy. Additionally, we have rounded up the lyrics and translations to each and every song performed on the tour below so that you won't miss a beat!
LYRICS INDEX
B'z LIVE-GYM Pleasure 2013 -ENDLESS SUMMER- 25th Anniversary Finale at Nissan Stadium
1. Endless Summer
2. ZERO
3. Pleasure 2013 ~Jinsei no Kairaku~
4. LADY NAVIGATION
5. Taiyou no Komachi Angel
6. Negai
7. Sayonara Nanka wa Iwasenai
8. GOLD
9. C'mon
10. Rain (Tak's Solo)
11. Kakushin
12. Aikawarazu na Bokura
13. Ai no Bakudan
14. Ichibu to Zenbu
15. LOVE PHANTOM
16. Q&A
17. NATIVE DANCE
18. Samayoeru Aoi Dangan
19. girigiri chop
20. RUN
21. juice
22. ultra soul
B'z LIVE-GYM Pleasure 2013 -ENDLESS SUMMER- Hall Tour Finale at Aizu Fugado
1. Q&A
2. F・E・A・R
3. LADY NAVIGATION
4. STAY GREEN ~Mijuku na Tabi wa Tomaranai~
5. Yumemi ga Oka
6. Utopia
7. Koi-Gokoro (KOI-GOKORO)
8. Happiness
9. Survive
10. GOLD
11. Rain (Tak's Solo)
12. The Wild Wind
13. Dead End
14. Perfect Life
15. NATIVE DANCE
16. OH! GIRL
17. girigiri chop
18. Ichibu to Zenbu
19. ALONE
20. BAD COMMUNICATION