B'z Wraps Up Pleasure 2013 Hall Tour in Aizu
Posted on August 1, 2013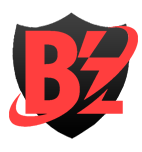 News
Last night, B'z has wrapped up their hall tour with their last show at the Aizu Fugado Hall. The band's hall tour involved 19 stops all over Japan—all of which sold out in no time. The lucky few who were able to get tickets got the chance to see the band up close in a very intimate setting.
The band will now go on a one week break before teaming up with American rock band Aerosmith for a once-in-a-lifetime event called AEROSONIC at the Chiba Marine Stadium. Aerosmith is very excited to be given the chance to perform with B'z on stage again. The last time B'z and Aerosmith were on stage together, was during the 2002 FIFA World Cup concert.
Following the AEROSONIC gig, B'z will kick off their Pleasure 2013 stadium tour at Sapporo Dome on August 24th, leading up to the grand tour finale in Nissan Stadium on September 21st and 22nd. Look forward to our full coverage of the Nagoya Dome, Kyocera Dome Osaka and Nissan Stadium concerts!