B'z LIVE-GYM Pleasure 2013 ENDLESS SUMMER -XXV BEST- 01/29 OUT!!
Posted on December 4, 2013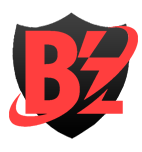 News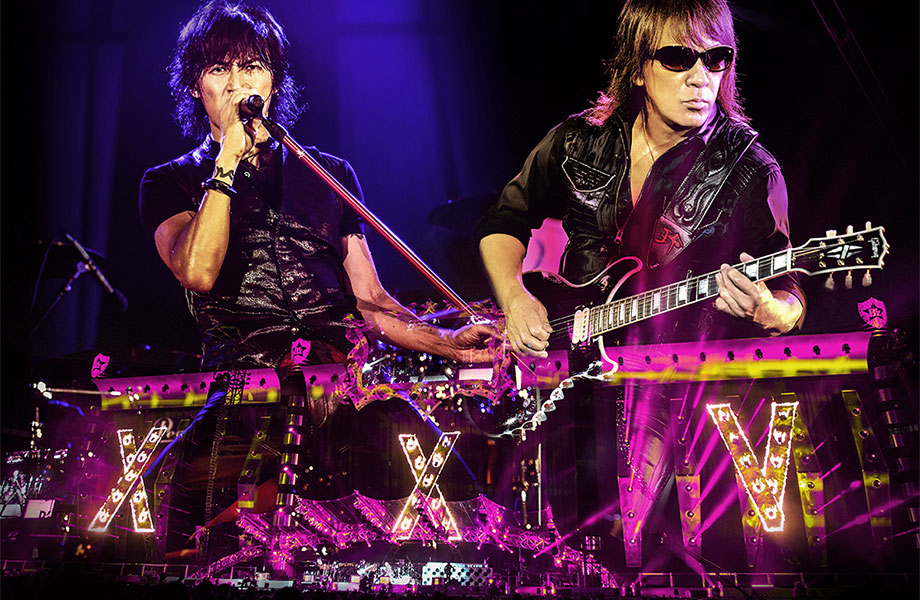 From the moment the latest B'z tour came to an end, fans have been eagerly anticipating the home video release for their 25th anniversary nationwide tour B'z LIVE-GYM Pleasure 2013 -ENDLESS SUMMER-. Today, we finally know when the package will be released, and much to everyone's surprise, it is coming in a bigger and better form than anyone ever expected!
B'z LIVE-GYM Pleasure 2013 ENDLESS SUMMER -XXV BEST- will be released on January 29, 2014, and will be available on both DVD & Blu-ray. What sets this release apart is that it will come available in not just a Regular Edition containing the full Nissan Stadium finale concert but also a Complete Edition that is no doubt the biggest B'z has ever released!
The Complete Edition contains not only the full finale concert but also a feature-length hall & dome tour documentary as well as yet ANOTHER full concert from the band: an earlier July performance during the hall tour with a vastly different setlist comprised almost entirely of rarely played songs and full of gems that fans have long clamored to have added to their home video collections. This massive addition to the B'z home video collection comes in at a staggering 348 minutes (nearly 6 hours!) runtime and is definitely not one to be missed!
Hit the jump for the full contents of both editions of the upcoming release as well as a trailer (the music in the video is OVERTURE, by the way!) just released by the band!
The release will be a special one for new and old fans alike with the premiere of brand new track "Endless Summer" which has thus far not been released elsewhere and will make its home video of any kind right here. Classic single "LADY NAVIGATION" will be making its return to home video for the first time in 23 years since it was included on JUST ANOTHER LIFE in 1991, while new songs from B'z The Best XXV "Q&A", "Utopia", and "Kakushin" are all making their home video debuts together. Similarly, a new solo composition from Tak, titled "Rain" and thus far otherwise unreleased, is also making its debut here.
The setlists contain a great number of old favorites but also give fans a chance to see older songs that they've never seen live on home video before. The wide variety of tracks covers IN THE LIFE album song "Aikawarazu na Bokura", LOOSE classic "Yumemi ga Oka", "Survive" and "Happiness" from the former's titular studio album, the live and home video debut of C'mon album song "Dead End", and last but not least: the very first video inclusion for much-beloved B-side "The Wild Wind" from 1998. Rarer tracks "F・E・A・R", "STAY GREEN", and "Perfect Life" are also to be found on the hall tour finale, making for the band's most diverse pair of setlists anywhere in their release catalogue.
Of course, it wouldn't be a B'z show without their staples. Between the two live shows included in the Complete Edition, fans will be able to hear all their favorites: "ZERO", "Taiyou no Komachi Angel", "Negai", "BAD COMMUNICATION", "Ai no Bakudan", "Ichibu to Zenbu", "LOVE PHANTOM", "Koi-Gokoro", "OH! GIRL", "NATIVE DANCE", "Samayoeru Aoi Dangan", "girigiri chop", "RUN", "juice", "ALONE", and of course, "ultra soul".



Complete Edition Cover


Blu-ray: 2 Discs
DVD: 4 Discs
Release: January 29th, 2014
Price: 9,240 Yen (tax incl.)
Pre-order: [CDJapan (Blu-ray)] [CDJapan (DVD)]



Regular Edition Cover


Blu-ray: 1 Disc
DVD: 2 Discs
Release: January 29th, 2014
Price: 6,300 Yen (tax incl.)
Pre-order: [CDJapan (Blu-ray)] [CDJapan (DVD)]

「B'z LIVE-GYM Pleasure 2013 ENDLESS SUMMER -XXV BEST-」
(COMPLETE & REGULAR EDITION)

B'z LIVE-GYM Pleasure 2013 -ENDLESS SUMMER-Live




25th Anniversary Finale at Nissan Stadium

OPENING: OVERTURE

01. Endless Summer
02. ZERO
03. Pleasure 2013 ~Jinsei no Kairaku~
04. LADY NAVIGATION
05. Taiyou no Komachi Angel
06. Negai
07. Sayonara Nanka wa Iwasenai
08. GOLD
09. C'mon
10. Rain
11. Kakushin
12. Aikawarazu na Bokura
13. Ai no Bakudan
14. Ichibu to Zenbu
15. LOVE PHANTOM
16. Q&A
17. NATIVE DANCE
18. Samayoeru Aoi Dangan
19. girigiri chop
20. RUN
21. juice
22. ultra soul

COMPLETE EDITION ONLY

B'z LIVE-GYM Pleasure 2013 -ENDLESS SUMMER-




Live Hall Tour Finale & Tour Documentary

01. Q&A
02. F・E・A・R
03. LADY NAVIGATION
04. STAY GREEN ~Mijuku na Tabi wa Tomaranai~
05. Yumemi ga Oka
06. Utopia
07. Koi-Gokoro (KOI-GOKORO)
08. Happiness
09. Survive
10. GOLD
11. Rain
12. The Wild Wind
13. Dead End
14. Perfect Life
15. NATIVE DANCE
16. OH! GIRL
17. girigiri chop
18. Ichibu to Zenbu
19. ALONE
20. BAD COMMUNICATION