GLORY DAYS Commercial: Subtitled!
Posted on February 21, 2009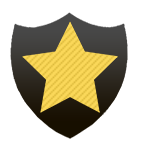 Feature
This coming Wednesday, the ultimate B'z LIVE DVD will be unleashed upon us. To commemorate the occasion and get you just a bit more excited than you already are (let's face it, you're likely at your limit as it is), we've decided to subtitle the best of the commercials for it.
What you'll see here is an excerpt from Koshi's final speech of the night, just as the intro to RUN begins…