Posted on July 29, 2014 by Tobias in
News
Koshi Inaba has just released his latest digital exclusive solo single「Saturday」. The song is not new per se, but has been played during Koshi's solo tour「Koshi Inaba LIVE 2014 ~en-ball~」as fans were exiting the venue. It's the Ending SE to the show. A music video has also been released which features select scenes from Koshi's live performance at the Shinagawa Stellar Ball. The single can be bought at iTunes Japan for 250 Yen.
Posted on July 24, 2014 by Tobias in
News
Koshi's solo tour has ended and yet he keeps releasing new songs. Today, it has been announced that Koshi Inaba will release his new digital single next week, on July 30th, 2014 at midnight. More information on the new song as well as a possible music video will be posted on Koshi's website when the song has been released.
Posted on July 11, 2014 by Tobias in
News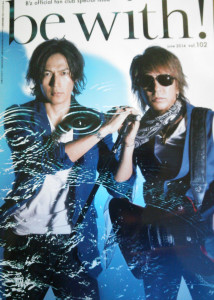 The latest issue of the B'z fanclub magazine Be With! has been mailed out to fanclub members this week and some have received it already. According to the interview contained in the magazine, B'z will resume work in the middle of August. Furthermore, Shane Gaalaas also seems to be back at work. Maybe he's cooking up some cool drum tracks for future B'z songs?
We have also been on hiatus, but will soon resume our work on interview translations and the like. And, of course, we'll bring you the latest interview as soon as possible.
Posted on July 1, 2014 by Tobias in
News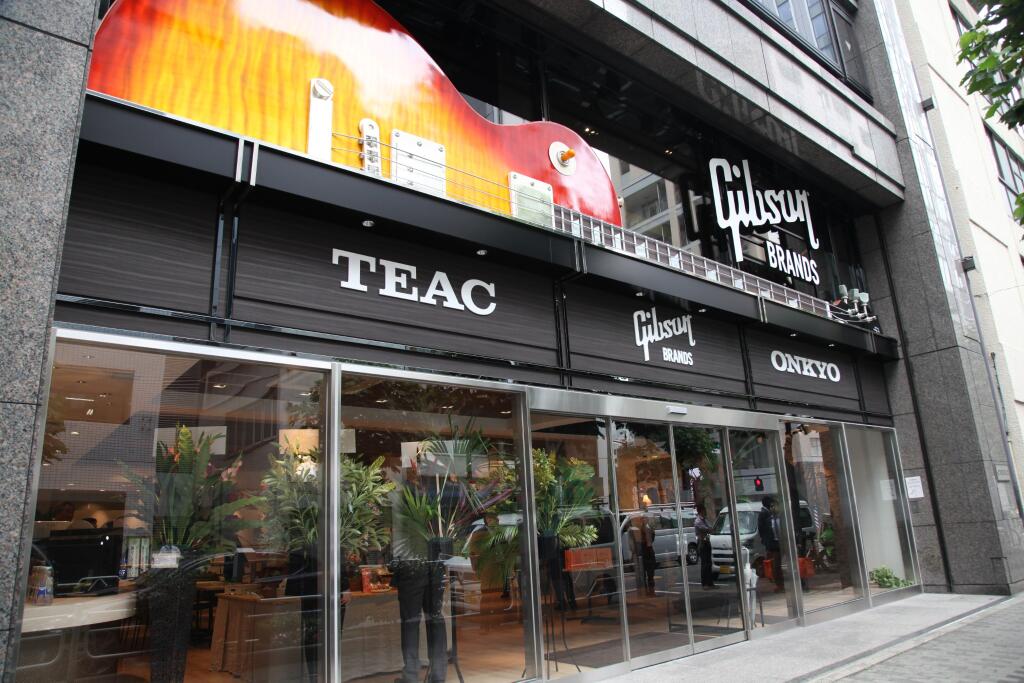 Today, the opening ceremony for the new Gibson Brands Showroom was held in Tokyo. Under the motto "Play. Record. Listen.", the showroom showcases Gibson's latest and greatest guitars as well as recording and listening equipment by TEAC and Onkyo respectively. During the opening ceremony, various personalities said a few words. Tak Matsumoto was not able to attend the opening ceremony and thus congratulated through a video message that was played at the ceremony.
Among all those guitars on display, you can even find a very rare Tak Matsumoto custom model: The TAK MATSUMOTO DC STANDARD GOLDTOP AGED which was limited to only 20 pieces in its pilot run. The guitar on display has been signed by Tak Matsumoto himself. The Gibson Showroom Tokyo opens to the public tomorrow, on July 2nd, 2014. It is located in Tokyo's Chuo-ku and is very close to Tokyo station. You can see a map here.