Recent Videos
Tag Archives:
B'z 35th Year
Posted on January 15, 2023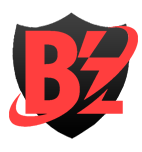 News
As the ticket lottery for Vermillion Card holders (fanclub only) starts today, further details regarding the ticket tiers have been announced. In addition to the fanclub-exclusive SS-seat category, a new fanclub-exclusive ticket category will be added: Premium Seat. Furthermore, a new fanclub-exclusive seat category (similar to S-seat) was added for Vermillion Card holders: VC-seat. A VC-seat is essentially the same as S-seat.
In addition to a very good seat in the SS-seat category, you will get exclusive merchandise with a Premium Seat:
– A special pass including neck strap for the premium category
– A -STARS- memorial medal in an acryl case
– A -STARS- memorial design tapestry
– A Mini tote bag
The below image shows the different seating layouts:


Ticket prices at a glance:
Premium (fanclub only): 29,000 Yen
SS-seat (fanlcub only): 16,000 Yen
VC-seat (Vermillion Card only): 12,000 Yen
S-seat: 12,000 Yen
A-seat: 9,000 Yen
Standing: 12,000 Yen (Ehime, Fukui and Okinawa shows only)


Posted on January 1, 2023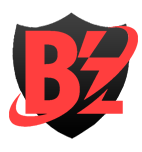 News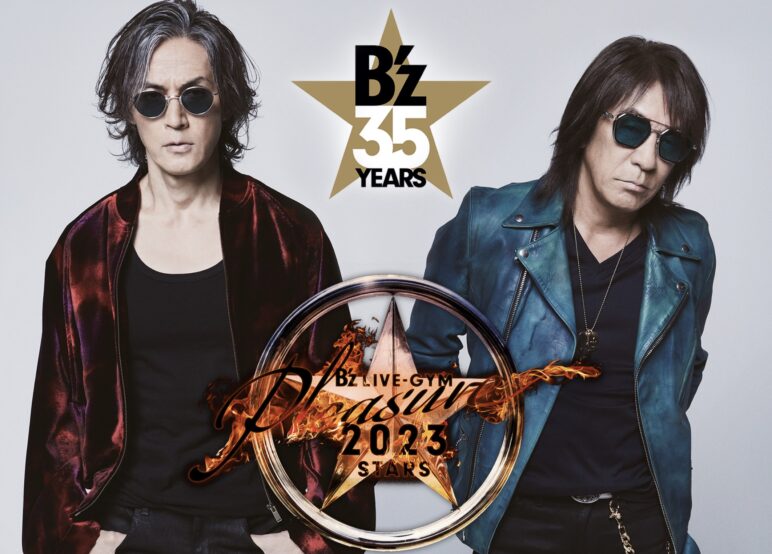 Beginning with the new year B'z have announced the schedule for their upcoming 35th anniversary tour B'z LIVE-GYM Pleasure 2023 -STARS-. The tour kicks off on June 17th, 2023 at the Saga Arena in Saga. After hitting a few hall shows, the band moves on to stadium-grade shows such as Ajinomoto Stadium (Tokyo), Nissan Stadium (Yokohama), Sapporo Dome (Sapporo) before the tour concludes in Osaka at the Yanmar Stadium Nagai. Oddly enough, this time around the tour does not end with a big show at the Nissan Stadium or Ajinomoto Stadium.
Fans can assume a SHOWCASE will also be announced shortly before the tour officially kicks off.
Early fanclub lottery (Vermillion Card holders) will begin on January 15, with results being announced on January 26. The "official" fanclub lottery will start on January 18 with results announced on February 10. The Club-Gym lottery (available to everyone) will start February 13. If you're looking for the general availability of tickets, this will be from June 3.
As with B'z latest album tour in support of their album "Highway X", tickets will be only available as digital tickets due to Corona precautions. Fanclub members will receive a printed memorial ticket afterwards.
Further information such as ticket prices will be provided on January 15th.
B'z LIVE-GYM Pleasure 2023 -STARS- Tour Schedule
June 17, 2023 – Saga Arena
June 18, 2023 – Saga Arena
June 24, 2023 – Hiroshima Green Arena
June 25, 2023 – Hiroshima Green Arena
July 1, 2023 – Ehime Prefecture Budokan
July 2, 2023 – Ehime Prefecture Budokan
July 8, 2023 – Aichi Sky Expo Hall A
July 9, 2023 – Aichi Sky Expo Hall A
July 15, 2023 – Sekisui Heim Super Arena
July 16, 2023 – Sekisui Heim Super Arena
July 22, 2023 – Sundome Fukui
July 23, 2023 – Sundome Fukui
July 29, 2023 – Ariake Arena
July 30, 2023 – Ariake Arena
August 5, 2023 – Okinawa Arena
August 6, 2023 – Okinawa Arena
August 19, 2023 – Ajinomoto Stadium
August 20, 2023 – Ajinomoto Stadium
August 26, 2023 – Sapporo Dome
September 2, 2023 – Nissan Stadium
September 3, 2023 – Nissan Stadium
September 9, 2023 – Shizuoka ECOPA Stadium
September 10, 2023 – Shizuoka ECOPA Stadium
September 16, 2023 – Fukuoka PayPay Dome
September 17, 2023 – Fukuoka PayPay Dome
September 21, 2023 – Yanmar Stadium Nagai (B'z Anniversary)
September 23, 2023 – Yanmar Stadium Nagai (Koshi's birthday)
September 24, 2023 – Yanmar Stadium Nagai