Recent Videos
Tag Archives:
Mari Hamada
Posted on January 30, 2011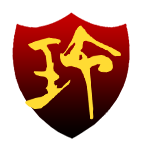 Tak Matsumoto News
So… I wanted to see Tak Matsumoto playing with Mari Hamada again. So I looked for the old video of his performance of BLUE REVOLUTION which dates back to before B'z debuted. What did I find? Well… apparently Tak Matsumoto came up as a special guest in Mari Hamada's 2010 "Aestetica" tour 25th Anniversary tour "On the wing" which was released on DVD on April 15th, 2009. Good to see the old duo together again for a song. Enjoy!
And here's the video I was originally looking for… from 1987. You can see Tak doing his solo at around 2:30.