Posted on March 25, 2014 by Tobias in
News
Hot on the heels of last month's digital debut from Koshi Inaba comes the soulful ballad "Nakinagara" (泣きながら)! The follow-up to "Nensho" is likewise a digital exclusive single available on all major Japanese digital platforms for 250 yen. A full music video was also uploaded to the B'z YouTube channel here.
Along with the release, the support members for Koshi Inaba LIVE 2014 ~en-ball~, coming up in June of this year, have been announced. Keyboardist Kousuke Ooshima, who previously toured with B'z during LIVE-GYM '98 "SURVIVE" as Takanobu Masuda's short-term replacement for 1998, will be joining Koshi for the year's solo dates. Corey McCormick will again be providing bass as he did in 2010's ~enII~ tour, while drums will be provided by SATOKO from the Japanese rock band "FUZZY CONTROL". Guitar will be handled jointly by Duran (Made in Asia, undervar) and JUON (FUZZY CONTROL).
Further information on Koshi's remaining solo releases for the year are forthcoming, along with a full translation and transcription of the new song's lyrics as well as a subtitled edition of the music video. Stay tuned!
Posted on March 7, 2014 by Tobias in
News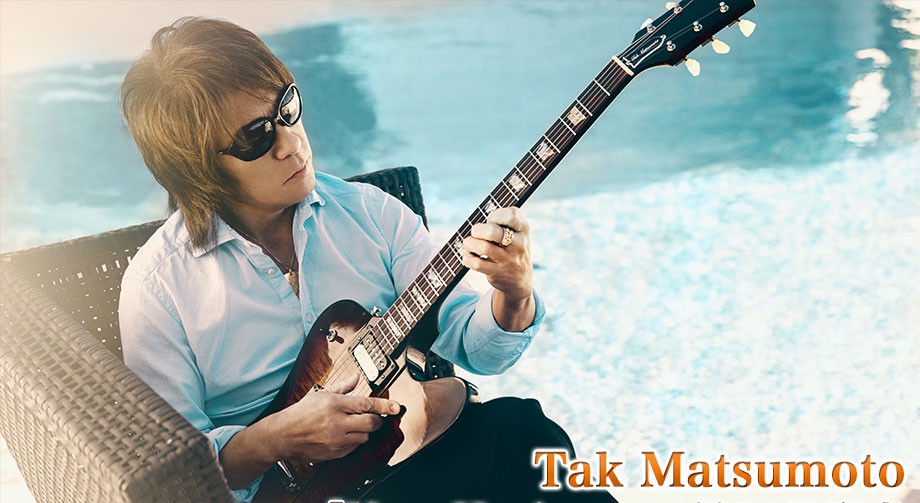 Tak Matsumoto has announced the release date for his highly anticipated new solo album today. The title is going to be New Horizon, and just as the title implies, it's an album containing a variety of new sounds brought forth by the countless possibilities of instrumental music. The song "New Horizon", featured in transportation company Sagawa's commercials, is going to be the lead title for the new album with the same name. Furthermore, the album will feature a variety of new songs and cover songs alike: A new song titled Feel like a woman tonite featuring American soul singer Wendy Moten, a re-recorded version of the 2003 anime special "Black Jack Special" theme song BLACK JACK and the song Rain performed during B'z 25th anniversary tour B'z LIVE-GYM Pleasure 2013 -ENDLESS SUMMER-. The album also includes the famous jazz number Take 5 which has previously been covered by Tak on his first solo album Thousand Wave. In addition to these new songs, covers of Masahiro Kuwana's Tsuki no Akari and GARO's Gakuseigai no Kissaten will be included in the new album for a total 12 tracks filled with smooth jazz elements.
As with Tak's previous solo album "Strings Of My Soul" in 2012, the album is again tentatively scheduled for an international release following the domestic Japanese launch. Paul Brown is again producing the album and will oversee its western release.
Moreover, a special campaign will be launched to coincide with the Japan release of the album. More information on the campaign will be revealed at a later date.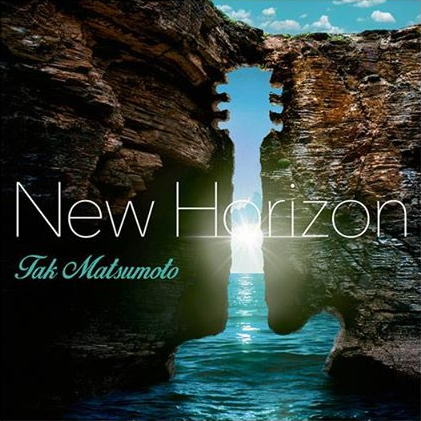 「New Horizon」
1. New Horizon (featured in Sagawa's TV commercials)
2. Take 5
3. Feel like a woman tonite (Vocals by Wendy Moten)
4. Rodeo Blues
5. Island of peace
6. That's Cool
7. Shattered Glass
8 Tsuki no Akari
9. Reason to be…
10. BLACK JACK
11. Gakuseigai no Kissaten
12. Rain
Release: 2014/04/30 (International release pending announcement)
Price: 2,800 Yen
Posted on March 4, 2014 by Tobias in
News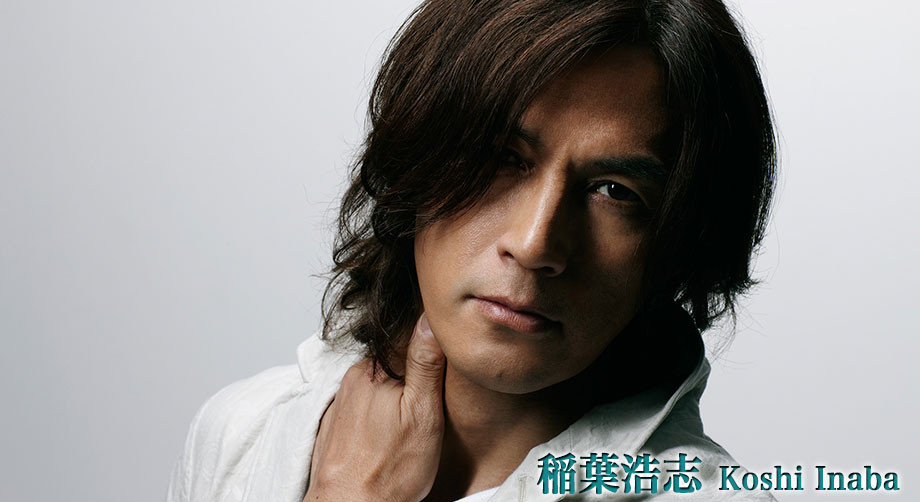 More solo news! Koshi Inaba's new song 「oh my love」 will be featured in the new line of Olympus commercials. The commercial starring Japanese soccer player Keisuke Honda will advertise Olympus' new mirrorless camera OM-D E-M10. The commercial is set to be on air Japan-wide from March 7th. More details on "oh my love" as well as the forthcoming new album will be revealed at a later date.
Update: The commercial is now live on YouTube! Check it out below.