Recent Videos
Tag Archives:
Aerosmith
Posted on June 14, 2017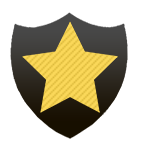 Feature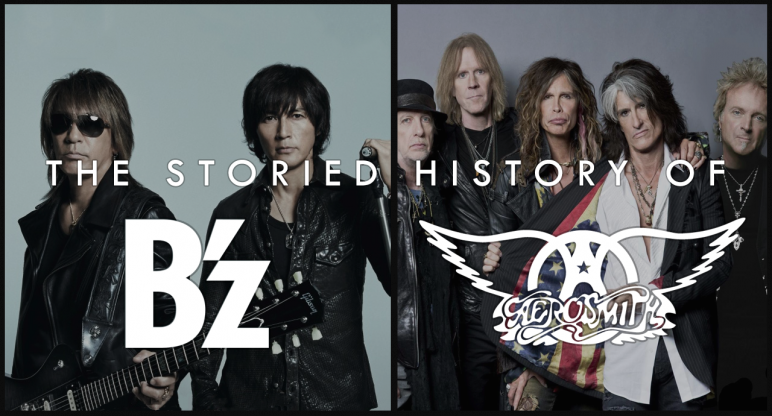 A very special acknowledgment goes out to Keen for the archive of materials that contributed to this article. A great debt is owed to her not only for this article but for supporting international B'z fandom from its infancy.
Aerosmith formed nearly two full decades before B'z and, by the time Tak Matsumoto and Koshi Inaba made their joint debut on September 21, 1988, had already sold well over 25 million records worldwide. "Dream On", "Sweet Emotion", "Walk This Way", "Mama Kin", "Back in the Saddle", and "Draw the Line" had all long been released. Already commonly hailed as both the "Bad Boys from Boston" and the definitive American rock band, Aerosmith had by then already toured the world, broken up and spent a half-decade without its core line-up, reunited, battled drug addiction, and earned a reputation as both the hardest rocking and most volatile band around. The group's biggest personalities and likewise its brightest stars—vocalist Steven Tyler and guitarist Joe Perry—earned the joint moniker "the Toxic Twins" as a result.
So distant were these two bands in age that B'z guitarist Tak Matsumoto spent his high school years playing Aerosmith songs in his bedroom, whilst a young Koshi Inaba considered Steven Tyler a top vocalist whose ability and stage presence were to be striven toward. What the two acts undoubtedly have in common is success: both topped their respective music industries, both established themselves as definitive rock icons whose staying power is long beyond reproach.
What's more, despite the different eras from which they hailed and the ages that separate them, the divergent paths of B'z and Aerosmith would later intersect in a way that would make rock history and prove an indelible moment for fans of both bands.