Recent Videos
Tag Archives:
B'z The Best XXV
Posted on April 4, 2013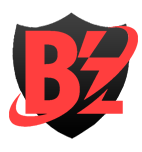 News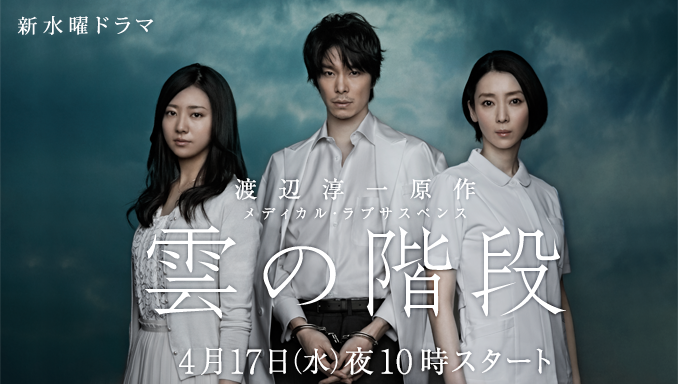 There have been rumors about a possible tie-in for one of the new songs on the B'z The Best XXV releases, but now it is official: Kakushin has been selected to be the theme song for the upcoming Nippon Television drama "Kumo no Kaidan". The series is set to air on April 17th, which will also be the first chance to hear a portion of Kakushin. Tak and Koshi have shared their thoughts on the song as well.
Tak Matsumoto
I had a look at the script before starting work on the song and had a lot of fun working on it from the melody to the arrangement. I really can't wait for it to be aired. I will be glad if you enjoy this song along with the drama.
Koshi Inaba
I have read Jun'ichi Watanabe's original novels and have also taken into account the drama's theme and script when I wrote the lyrics and melody for the song. We really like the song we have produced. Please enjoy it along with the drama.
Posted on March 25, 2013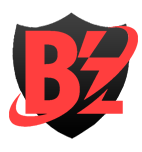 News
B'z announced two 25th anniversary compilations this morning, which, for the first time, contain all the music videos to the singles released to date. Said releases are now available for pre-order! Be sure to reserve your copy early!
「B'z The Best XXV 1988-1998」

CDJapan

Amazon.co.jp

「B'z The Best XXV 1999-2012」

CDJapan

Amazon.co.jp
Message from B'z
Tak Matsumoto
Celebrating our 25th anniversary, I am grateful for all the wonderful experiences I have had and all the great views I came to see. I also feel that this is a great opportunity to look back on all the songs and videos we have produced over the course of our career. The best-of compilations also feature new songs, so it is possible to feel the change B'z music has undergone over the years since our debut. Additionally, I can still recall all the hardships during the filming for our music videos. Our idea for the 25th anniversary was to produce a product that lets you enjoy the works we have released over the years. I would like to express my sincere thanks to all the fans, who have been listening to our music and supporting us for all these years. I'll be glad if you enjoy the new best-of compilations as well as this year's Pleasure tour. Enjoy "ENDLESS SUMMER" with B'z!
Koshi Inaba
Once again, I feel that being in a band for a quarter of a century is an incredible thing. This best-of compilation will feature all singles and their corresponding music videos. Additionally, you will be able to get a taste of the latest B'z songs we have been producing since last year. During these 25 years, I am sure that there are people who have been listening to our music for 25 years, or have started listening to our music from our 10th or 20th anniversary. Each era has had its own impact that made people aware of B'z and started listening to our music. From here on out, I would like to continue fulfilling fans' expectations of new songs and live tours. Also, the title for this year's tour "ENDLESS SUMMER" means "The summer with B'z will never end". I will be glad to convey that feeling with you in every venue. Celebrations for the 25th anniversary have started one more time. I look forward to seeing you.
Posted on March 24, 2013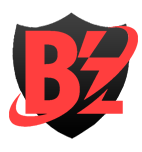 News
At the same time, when B'z announced the schedule for their 25th anniversary tour, the band has also announced the release of two best-of compilations slated for a June 12th, 2013 release. It is a collection of all A sides of singles released by B'z to date, split into two releases: 「B'z The Best XXV 1988-1998」 and 「B'z The Best XXV 1999-2012」. What's more, the limited 2CD+DVD edition comes with a DVD that will contain the music videos for every single released to date. Additionally, each release includes two new songs, for a total of four new songs! These tracks are: HEAT, Kakushin, Q&A and Utopia!
Also, don't miss out on the newly designed Official B'z YouTube channel, which now features the music video for every single ever released!
The 2CD+DVD version will be priced at 3,500 Yen and the 2CD version will be priced at 2,800 Yen.
「B'z The Best XXV 1988-1998」

Track Listing:
01. Dakara Sono Te wo Hanashite
02. Kimi no Naka de Odoritai
03. LADY-GO-ROUND
04. BE THERE
05. Taiyou no Komachi Angel
06. Easy Come, Easy Go!
07. Itoshii Hito yo Good Night…
08. LADY NAVIGATION
09. ALONE
10. BLOWIN'
11. ZERO
12. Ai no Mama ni Wagamama ni Boku wa Kimi Dake wo Kizutsukenai
13. Hadashi no Megami
14. Don't Leave Me
15. MOTEL
16. Negai
17. love me, I love you
18. LOVE PHANTOM
19. Mienai Chikara ~INVISIBLE ONE~
20. MOVE
21. Real Thing Shakes
22. FIREBALL
23. Calling
24. Liar! Liar!
25. Samayoeru Aoi Dangan
26. HOME
-Brand New Tracks-
27. HEAT
28. Kakushin
Release date: 2013.06.12

「B'z The Best XXV 1999-2012」

Track Listing:
01. girigiri chop
02. Konya Tsuki no Mieru Oka ni
03. May
04. juice
05. RING
06. ultra soul
07. GOLD
08. Atsuki Kodou no Hate
09. IT'S SHOWTIME!!
10. Yasei no ENERGY
11. BANZAI
12. ARIGATO
13. Ai no Bakudan
14. OCEAN
15. Shoudou
16. Yuruginai Mono Hitotsu
17. SPLASH!
18. Eien no Tsubasa
19. SUPER LOVE SONG
20. BURN -Fumetsu no Face-
21. Ichibu to Zenbu
22. DIVE
23. MY LONELY TOWN
24. Sayonara Kizu Darake no Hibi yo
25. Don't Wanna Lie
26. GO FOR IT, BABY -Kioku no Sanmyaku-
-Brand New Tracks-
27. Q&A
28. Utopia
Release date: 2013.06.12