Recent Videos
Tag Archives:
Mr. Big
Posted on February 9, 2018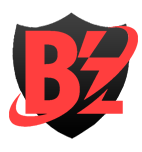 News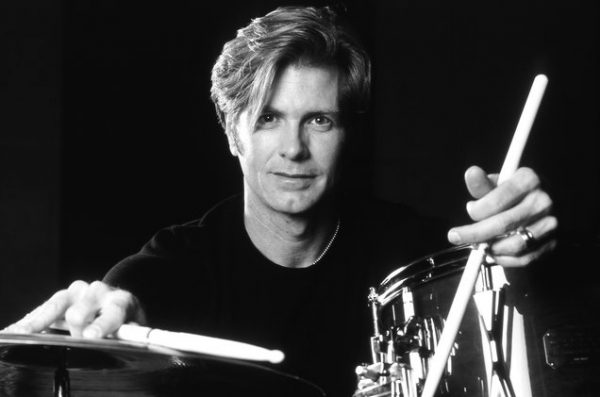 Drumming icon Pat Torpey of Mr. Big fame passed away on February 7, 2018 from complications of Parkinson's disease. Torpey had been battling the disease for several years and was eventually rendered without the ability to play the instrument, though through his bandmate's insistence he took on a percussion role for tour dates thereafter and would contribute vocals. On the band's 2017 album Defying Gravity, he would act as "Drum Producer" while Matt Star joined the band in the role.
Torpey had sustained friendships throughout the music industry and served as an influence on many, including the current B'z drummer Shane Gaalaas who took to Instagram to mourn his passing. For the 1999 B'z album Brotherhood, Torpey and Mr. Big bandmate Billy Sheehan contributed to "girigiri chop (Version 51)"—an album-only version of the year's number-one single. On October 8, 1999, Torpey and Sheehan appeared alongside B'z on Music Station for a live rendition of the song, which also included "Brotherhood".
Mr. Big remains one of the most successful international acts in Japan where the bulk of their touring efforts are focused. Apart from the aforementioned B'z collaboration in 1999, bassist Billy Sheehan also appeared on all dates of B'z LIVE-GYM 2002 "GREEN ~GO★FIGHT★WIN~", and frontman Eric Martin would team with Tak during his 2004 solo project TMG (the Tak Matsumoto Group) alongside Night Ranger bassist and vocalist Jack Blades. Both members also appeared in the 2012 Only Two documentary covering B'z LIVE-GYM 2012 -Into Free- in North America.
Posted on November 2, 2009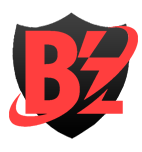 News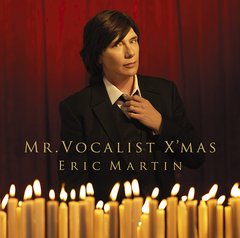 We originally planned to post this back when it was first announced, but now that the samples are out, it'll be a much more interesting news bit.
Eric Martin, who most of you will recognize as the vocalist and chief lyricist for Tak's supergroup project back in 2004, TMG (as well as the frontman of Mr. Big), has another "Mr. Vocalist" collection coming out. Martin has been recording covers of predominantly Japanese songs for cover collections (aimed entirely at the Japanese market, as you may expect) for three albums now.
Well, the latest one is focused on the upcoming quintessential holiday of Christmas, and you know it wouldn't be a music Christmas without a certain B'z song.
The tracklisting is as follows:
01. Christmas Eve
02. Winter Song
03. Itsuka no Merry Christmas (English Version)
04. Christmas Carol no koro ni ha
05. Shiroi Koibito-tachi
06. Silent Eve
07. Merry Christmas Mr. Lawrence
08. Koibito-tachi no Christmas
09. Happy Xmas (War Is Over)
10. Last Christmas
11. Do They Know It's Christmas?
12. White Christmas
As denoted above, Eric Martin's cover of Itsuka no Merry Christmas by our favorite band will be an English cover. After quite a bit of a wait, you can finally hear a sample of it here.
Mr. Vocalist X'Mas is to be released on November 11th, the same day as Slash's SAHARA single featuring Koshi on vocals.
For those eager to grab a copy of this CD, here are the places you can order it at:
Order at: http://www.CDJapan.co.jp
Order at: http://www.yesasia.com/us/
Order at: http://www.yesasia.com/global/