Recent Videos
Posted on August 30, 2012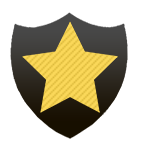 Feature
Last night, B'z returned to Osaka Namba Hatch where the 2006 Network Live took place that was later released on DVD and Blu-ray as B'z Live in Namba. This was the first of two limited events available to people who collected enough points gathered from specially-branded Pepsi items. Those who entered were eligible for a chance to receive double tickets good at either venue.
Fifteen songs were played at the show, including all of the songs from the recent English album. Although Juice, Into Free -Dangan, Splash, and Ultra Soul had been played lived in English before, this marked the first time Love Bomb has been performed on stage. In addition, the most recent single, GO FOR IT, BABY -Kioku no Sanmyaku-, also saw its live debut. A number of old favorites were revived for this setlist, including some not played in several years now.
The biggest surprise of the night was a B'z version of the song HEAT that Tak and Koshi recently wrote for Korean artist Kim Hyung Joong's latest Japanese single. Japanese fans have been clamoring for a B'z version since it was announced that they would be contributing to the song, and now they have it–in live form, at least. Whether or not this opens up the possibility to a future studio version as a potential B-side remains to be seen.
Since the setlist of songs played in this show may reflect a portion of those played during the upcoming tour in North America, we won't be posting the full listing here to avoid spoiling anything for those attending.
The second of the two premium live concerts is scheduled to take place in Tokyo on Saturday at STUDIO COAST.
Posted on August 21, 2012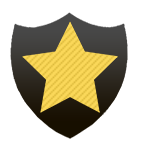 Feature
To fill the absence of news with something interesting (aside from our weekly project, of course), I thought I would share some thoughts concerning B'z current promotion strategy and why I think it doesn't pay off.
Last year, B'z announced their first North American tour in 8 years, creating major hype among international B'z fans. Tickets for the 3 stop tour were sold out in a couple of days. But this time, it's different. The band is playing on the East coast for the very first time with additional gigs in Toronto, Silver Spring and New York City. If you look at the ticket availability on ticketmaster, you'll see that none of the shows haven't been sold out yet — not by a long shot. Even the popular gig in Los Angeles isn't sold out yet, although a whole lot of Japanese fans will be in attendance.
So, why do you think is that?
Well, B'z management has certainly miscalculated what kind of reception the band would receive in North America. The band has released a top notch EP with 5 songs in English on iTunes and yet they're not promoting it well enough. Niche sites are picking up the press release but does that gain any exposure for B'z? Nope, not at all. They should try to get B'z into the main rock market. Go public. Where's an article about the almighty Japanese rock group in the New York Times? Where's an interview with Tak and Koshi on "Talk Asia" on CNN?
I personally think that they're underestimating their fame. Even Ayumi Hamasaki and Anna Tsuchiya have made it on CNN. So why shouldn't B'z? They're huge in Japan and yet they promote themselves like some niche band in North America. I wouldn't mind if they played Love Bomb on the radio – would you?
They should finally promote themselves for what they really are: The best selling Japanese rock band in Japanese history. They're the first and so far only asian band to be inducted into the Hollywood Rockwalk of fame. Tak Matsumoto's the first asian artist to receive his own signature Gibson. They mean big business, and they are big business. While I appreciate the fact that Slash and Mike Shinoda are promoting the release of the B'z EP, I don't think it'll get those fanbases to listen to B'z.
And of course… there's another thing… why is B'z promoting themselves mostly in the Japanese community in North America? I do get that Japanese living in North America should get a chance to see the band, but really… if you're doing promotion… do it the right way!
What do you guys think? What should B'z do? Fire away in the comments!